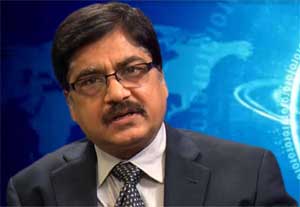 With advancements in interventional hardware and experience in interventional Cardiology CTO PCI which was considered the unconquered domain has now become a conquered reality. What it needs is good interpretation of angiograms, understanding the clinical setting of the patient, and a good knowledge of dedicated CTO hardware and at last but not the least interventional skills. The results of CTO intervention are quite gratifying with significant symptom relief in patients who have a successful CTO PCI.
Long-term mortality outcomes may not be much different from those on medical therapy alone largely because these cases are often taken up in stable coronary artery disease patients a subgroup which otherwise has low annual attrition rates. Between successful intervention vs surgery, there is not much difference in long-term outcomes as long as revascularization covers most culprit vessels or is near complete. We have shown this in our recent published series of 549 CTO cases with a median follow up of 2.9 years and interquartile range of 1.1 to 4.8 years.
A right selection of cases for CTO PCI and knowing when not to do a CTO intervention or when to quit in a particular case is equally important in these complex situations. In the current era there are several approaches to CTO PCI including antegrade, retrograde and the antegrde dissection re-entry approaches combined together as the hybrid approach. Ability to predict chance of CTO success based on an in-depth by the frame by frame analysis of the CTO angiogram is rather crucial to the final success of the case.
Skills in CTO management can avoid a bypass surgery in several patients today with results as good as surgery largely due to the excellent outcomes noted with the current second and third generation drug eluting stents which have recurrence rate in single digits to the tune of < 5%. With expertise in all the three CTO techniques listed above there would be almost no CTO which cannot be opened interventionally by select operators.
However, still there is scope for surgical revasculazition in several cases especially in view of multiple CTOs, diffuse disease, heavy calcium which tilt the risk-benefit analysis of the procedure against PCI. This risk benefits analysis concept for a case is akin to the heart team approach which an individual interventionist can use before deciding on the prospects of doing a CTO intervention.
The Author Dr Pravin K Goel is a Professor & Head Department of Cardiology, Sanjay Gandhi Post Graduate Institute of Medical Sciences, Lucknow and an expert in CTO-PCI. He is Presenting the largest India Series of CTO PCI of 549 Patients at India Live 2018.