CT scan detects 100 undigested tapioca pearls in teen's abdomen: Case report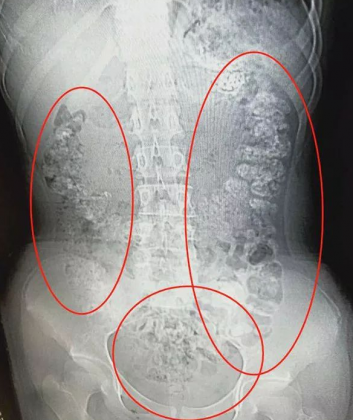 The case of a teenage girl with 100 of tapioca pearls piled up in her abdomen has gone viral on social media. The teen's abdomen was lined with bubble tea balls when doctors did a Computed Tomography, CT scan of her abdomen.
Experts say that what is unique about this case is these balls wouldn't show up in X-ray or CT scans as they are not radioopaque in nature.
According to the media reports, the Chinese teen was complaining about severe abdominal pain and constipation. She was immediately taken to a nearby hospital for a check-up where the doctors did a CT scan of her stomach. After looking at the results of the CT scan the doctors were stunned to see around 100 undigested bubble tea balls in the girl's abdomen. On asking about her food consumption in the past few days she told that she had a bubble tea drink 5 days before the diagnosis.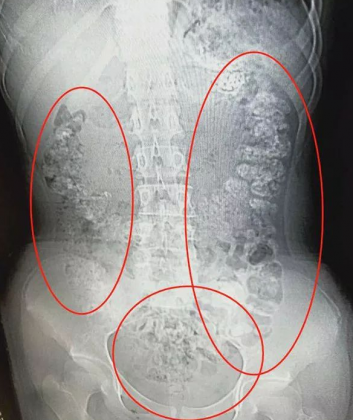 X-ray showing bubble tea balls lined in the abdomen of the teen
So, what are actually these balls?
Tapioca balls/pearls are a product of tapioca, a starch extracted from the cassava root. They are also known as boba or pearls when used in bubble tea. They have a gelly like texture and are often tasteless. These balls have gained widespread popularity due to its slushy texture.
Eating a lot of tapioca pearls may cause constipation. The starchy substance in this ball makes it difficult to digest, pin pointed the doctor who attended the patient.