................................ Advertisement ................................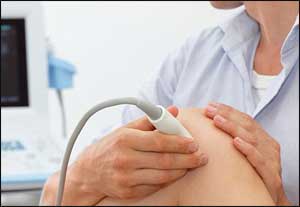 CT scan is more useful in assessing abdominal trauma in children as compared to an ultrasound scan. 
Point‐of‐care sonography (POCS) can be a useful tool for screening of suspected body trauma helping in pinpointing organ damage or internal bleeding in the abdomen or chest, but a negative scan does not rule out injuries, especially with regard to abdominal trauma in children, finds a recent Cochrane Review. The negative scan thus must be verified by a reference test such as computed tomography.
Point‐of‐care sonography (POCS) has emerged as the screening modality of choice for suspected body trauma in many emergency departments worldwide to assess for internal damage. Ultrasound is free from radiation, non-invasive and can be used at the bedside, making it convenient if CT is not available.
................................ Advertisement ................................
Dirk Stengel, Centre for Clinical Research, Department of Trauma and Orthopaedic Surgery, Unfallkrankenhaus, Berlin, Germany, and colleagues conducted this Cochrane systematic review review of 34 studies with 8,635 people to determine the diagnostic accuracy of POCS for detecting and excluding free fluid, organ injuries, vascular lesions, and other injuries (e.g. pneumothorax) compared to computed tomography in patients with blunt trauma.
................................ Advertisement ................................
Also Read: Ultrasound – A better tool than X-ray for diagnosing long-bone fracture : Study
Key Findings:
Estimates for all 34 studies included in the review were 74% sensitivity (95% confidence interval [CI] 0.65 to 0.81). This means 26% of injuries would be missed. Specificity was good at 96% (95% CI 0.95 to 0.98) meaning that 4% of those without an injury would be incorrectly diagnosed as having an injury. However, this masked large differences in sensitivity result between adults and children, and for different body area.
For children only, sensitivity was lower at 63% (95% CI 0.46 to 0.77, 10 studies with 1,384 participants) as was specificity at 91% (95% CI 0.81 to 0.96). For adults or mixed populations, excluding the children only studies, sensitivity was 78% (95% CI 0.69 to 0.84, based on 24 studies with 7,251 participants) and specificity was 0.97% (95% CI 0.96 to 0.99).
Ultrasound was more accurate for a chest injury, with a sensitivity of 96% (95% CI 0.88 to 0.99) and specificity of 0.99 (95% CI 0.97 to 1.00).
Ultrasound was less accurate for an abdominal injury, with a sensitivity of 68% (95% CI 0.59 to 0.75) and specificity of 0.95 (95% CI 0.92 to 0.97).
In a virtual population of 1,000 based on the 34 studies included, using the observed average prevalence of injury of 28%, ultrasound would miss 73 patients with injuries and falsely suggest injury in another 29. In a population of 1,000 children based on the 10 child studies and using the observed average injury prevalence of 31%, ultrasound would miss 118 children with injuries and falsely suggest injury in another 62.
Also Read: Major trauma: assessment and initial management Guidelines
"The findings come as a reminder that abdominal injury or bleeding cannot be ruled out by ultrasound findings alone, especially in children. While the NICE guideline suggests ultrasound may be used first-line in children, negative findings should not be taken as definitive and further investigations may be required.
For further reference follow the link: DOI 10.1002/14651858.CD012669.pub2
Medha Baranwal joined Medical Dialogues as an Editor in 2018 for Speciality Medical Dialogues. She covers several medical specialties including Cardiac Sciences, Dentistry, Diabetes and Endo, Diagnostics, ENT, Gastroenterology, Neurosciences, and Radiology. She has completed her Bachelors in Biomedical Sciences from DU and then pursued Masters in Biotechnology from Amity University. She has a working experience of 5 years in the field of medical research writing, scientific writing, content writing, and content management. She can be contacted at medha@medicaldialogues.in. Contact no. 011-43720751
To know about our editorial team click here