CT Angiography ideal functional test for diabetes with stable CAD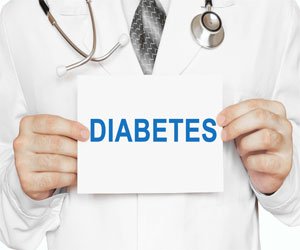 CT Angiography is ideal functional testing for diabetic patients with chest pain, revealed a study published in the Journal of the American College of Cardiology.
Coronary artery disease (CAD) is a major determinant of the long-term prognosis among patients with diabetes mellitus (DM). DM is associated with a 2 to 4-fold increased mortality risk from heart disease. In the coming years, the burden of CADs related to diabetes will increase substantially. Despite this the optimal noninvasive test (NIT) for patients with diabetes and stable symptoms of coronary artery disease (CAD) is unknown.
Read also Management of Diabetes with Cardiac Safety: Sulfonylureas stand the test of Time
To investigate whether a diagnostic strategy based on coronary computed tomographic angiography (CTA) is superior to functional stress testing in reducing adverse cardiovascular (CV) outcomes among symptomatic patients with diabetes, Abhinav Sharma and colleagues conducted a Prospective Multicenter Imaging Study for Evaluation of Chest Pain (PROMISE) randomized trial evaluating an initial strategy of CTA versus functional testing in stable outpatients with symptoms suggestive of CAD. The study compared CV outcomes in patients with diabetes and without diabetes based on their randomization to CTA or functional testing. The trial included patients with diabetes and without diabetes who were similar in age. and sex,
The authors found that the burden of CV comorbidities was much higher in diabetic patients as compared to nondiabetic patients. Patients with diabetes who underwent CTA had a lower risk of CV death/MI compared with functional stress testing. The authors also noted that there was no significant difference in nondiabetic patients.
By looking at the results of the study the authors concluded that CTA may be considered as the initial diagnostic strategy in CVD affected diabetic patients as CTA strategy resulted in fewer adverse CV outcomes than a functional testing strategy in diabetic patients presenting with stable chest pain.
Source:
DOI: 10.1016/j.jacc.2018.11.056