Crash dieting highly effective for losing weight - BMJ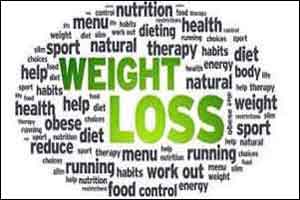 It is a common perception that crash diet may help to lose weight initially won't be able to keep the weight off for longer duration and one may even end up putting on more weight than before.
But a new study published in The BMJ finds that this may not be the case always and suggests to overcome the above perception barrier.
A crash diet is a weight-loss diet undertaken on an urgent, short-term basis with the aim of achieving very rapid results. These diets, otherwise known as total diet replacement (TDR) programs, involve drastically reducing calorie intake to between 800-1,200 calories per day.
Nerys M Astbury and associates conducted a study to test the effectiveness and safety of a total diet replacement (TDR) programme for the routine treatment of obesity in a primary care setting.
The investigators conducted a pragmatic, two arm, parallel group, open-label, an individually randomized controlled trial which included 278 obese adults seeking support to lose weight: 138 were assigned to the TDR programme and 140 to usual care. 73% of the participants were re-measured at 12 months.
The TDR programme comprised weekly behavioural support for 12 weeks and monthly support for three months, with formula food products providing 810 kcal/day (3389 kJ/day) as the sole food during the first eight weeks followed by reintroduction of food.
Read Also: Do you know you can lose weight by standing as well ?
The primary outcome was weight change at 12 months and the secondary outcomes included biomarkers of cardiovascular and metabolic risk.
Key study findings:


Participants in the TDR group lost more weight (−10.7 kg) than those in the usual care group (−3.1 kg).


45% of participants in the TDR group and 15% in the usual care group experienced weight losses of 10% or more.


The TDR group showed greater improvements in biomarkers of cardiovascular and metabolic risk than the usual care group.


11% of participants in the TDR group and 12% in the usual care group experienced adverse events of moderate or greater severity.


Current clinical guidelines recommend that this type of diet is reserved for people in whom short-term weight loss is a priority—for example, before bariatric or knee replacement surgery, and they are not recommended as routine weight loss interventions. This presumably reflects concerns that weight loss is short lived. This trial shows that TDR leads to greater weight loss at one year than an intervention based on usual food, nine months after the TDR phase of treatment.
The study concluded that a total diet replacement TDR programme combining nutritionally complete formula food products with behavioural support seems to be acceptable, well tolerated, and leads to greater weight loss with larger improvements in cardiovascular risk than currently available weight loss programmes offered in primary care.
Source : With inputs from The BMJ