Coronary CT Angiography- The first investigation, first best test for angina pectoris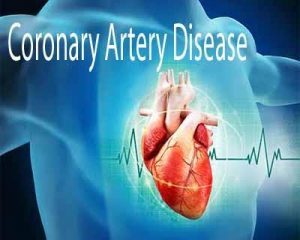 Coronary CT Angiography is the first investigation, first best test for angina pectoris in today's perspective.
Chronic stable angina pectoris is the commonest presentation of stable coronary artery disease (CAD) where the first time patients present with chest pain on exertion which is relieved by rest or nitroglycerin. This chest pain which is classically retrosternal but can be present in all areas of the chest or abdomen (epigastrium). This chest pain has to be evaluated by a number of tests for confirmation of ischemia and the most common include the resting electrocardiogram (ECG). The resting ECG despite being the commonest investigation has a high degree of false negatives and even false positives and so the stress test is the best way of diagnosing ischemia.
Recently in a study, Patel MR et al studied 376,430 patients without any previously known CAD and subjected to diagnostic cath after a positive stress test. To their surprise, 59% of the patients with positive stress test had no obstructive CAD and 73% have an equivocal test result. The diagnostic accuracy of the diagnosis of CAD by the functional test or the anatomic angiography test is important to understand the right perspective.
CT Angiography detects the presence of coronary disease much earlier by the presence of calcium and it becomes a much more sensitive test to detect CAD and in fact, helps us in initiating the treatment early. The Scot Heart study published in NEJM 2018 first time showed that a diagnostic test like CTA can even result in a 41% reduction in cardiovascular disease (CVD) related deaths and myocardial infarction. Only by increasing 40% increase in the initiation of preventive therapies and initiation of more anti-anginals.
It is a matter of concern that in CAD 57% of the events occurred in completely normal functional tests. Only 8% of events occurred in normal coronary CTA patients. Thus CCTA provided higher discrimination, reclassification, and more robust event prediction.
The NICE Guidelines 2016 offers CCTA to all patients to typical or atypical anginal chest pain for CAD diagnosis in patients with unknown CAD.
Dr. Prem Aggarwal is a renowned cardiologist and founder of Medical Dialogues.