Controlling fever in children with URTIs : IV propacetamol vs oral dexibuprofen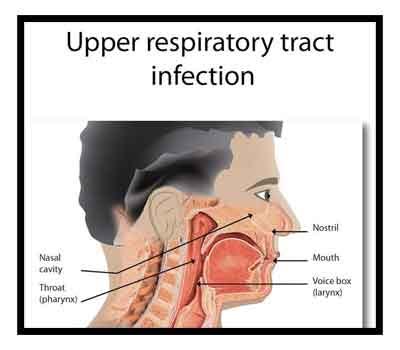 Fever is one of the most common presentations of URTI in pediatric age group, controlling which is a priority for attending doctor to obviate complications due to high fever per se . Intravenous (IV) propacetamol appears to be safe and effective for treating fever in pediatric upper respiratory tract infections (URTIs) patients who are not able to tolerate oral medications or a prompt antipyretic is needed, according to a study recently published in the journal BMC Pediatrics reports.
Dexibuprofen and acetaminophen are the two most widely used antipyretic drugs in the pediatric population. As these drugs are administered via the oral route, uses is limited, not being able to be provided for those who cannot take oral medications.
Seung Jun Choi and his associates conducted a study to compare the antipyretic efficacy, safety, and tolerability between oral dexibuprofen and intravenous propacetamol in children with upper respiratory tract infections (URTIs) presenting with fever.
A total of 263 patients aging from 6 months to 14 years were included in the study suffering from upper respiratory tract infections with axillary body temperature ≥ 38.0 °C. They were randomized into the study or control group. Patients in the study group were intravenously infused with propacetamol and subsequently, oral placebo medication was administered. Patients in the control group were intravenously infused with 100 mL of 0.9% sodium chloride solution without propacetamol and then oral dexibuprofen was administered. The body temperature of all patients was checked at 0.5 h (hr), 1 h, 1.5 h, 2 h, 3 h, 4 h, and 6 h after application of oral placebo or dexibuprofen.
The study found that the body temperatures of patients in the study group were significantly lower until 2 h after administration (37.73 ± 0.58 vs 38.36 ± 0.69 °C, 37.37 ± 0.53 vs 37.88 ± 0.69 °C, 37.27 ± 0.60 vs 37.62 ± 0.66 °C, 37.25 ± 0.62 vs 37.40 ± 0.60 °C, at 0.5 h, 1 h, 1.5 h, and 2 h, respectively.
The two groups showed no significant differences in terms of the range of body temperature decrease, the Area Under the Curve of body temperature change for antipyretic administration-and-time relationship, the maximum value of body temperature decrease during the 6 h test period, the number of patients whose body temperature normalized (< 37.0 °C), the mean time when first normalization of body temperature, and the development of adverse events including gastrointestinal problem, elevated liver enzyme, and thrombocytopenia.
Read Also
:
Respiratory tract infections during childhood linked to asthma in later life : Study
According to the authors, IV propacetamol reduces body temperature in the first 2 hours after administration by taking less time to reach its maximum concentration than dexibuprofen, which shows its superior antipyretic effects within the first 2 hours after administration
The study concluded that the study verifies the antipyretic efficacy and safety of intravenous propacetamol in febrile pediatric URTI patients. Intravenous propacetamol may be used effectively in patients who are not able to tolerate oral medications or need quick relief from fever.
For more reference log on to https://doi.org/10.1186/s12887-018-1166-z
Source : With inputs from the journal BMC Pediatrics