Contraceptives with oestrogen may up Vitamin D in women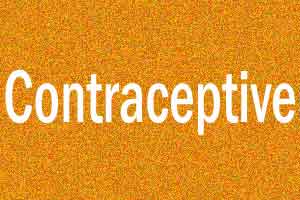 New York : Women who use birth control pills or other contraceptives containing oestrogen hormones important for sexual and reproductive development in females are likely to improve their Vitamin D levels, a study says.
The findings, after adjusting for seasonal exposure to sunlight, showed that the use of contraceptive pills, patch or ring containing oestrogen was associated with a 20 per cent higher 25-hydroxy Vitamin D level.
"The study found that women who were using contraception containing oestrogen tend to have higher Vitamin D levels," said lead author, Quaker E. Harmon from National Institute of Environmental Health Sciences in North Carolina, US.
On the other hand,"such levels are likely to fall when they cease to use such contraceptives," Harmon added.
Women who stop the use of contraceptives containing oestrogen may run the risk of developing Vitamin D deficiency just when they want to become pregnant, the researchers said in the work published in the Journal of Clinical Endocrinology and Metabolism.
"For women who are planning to stop using birth control, it is worth taking steps to ensure that Vitamin D levels are adequate while trying to conceive and during pregnancy," Harmon suggested.
About 10 per cent of the body's vitamin D supply comes from food, including fatty fish and milk fortified with the Vitamin.
During pregnancy, women produce increased amounts of the active form of Vitamin D to support formation of the foetal skeleton.
As a result, pregnant women face an increased risk of developing Vitamin D deficiency, according to the Endocrine Society's Clinical Practice Guideline on Vitamin D deficiency.
For the study, the team conducted a data analysis of 1,662 African-American women between the ages of 23 and 34.
Source : IANS