Consumption of garlic and onion may prevent colorectal cancer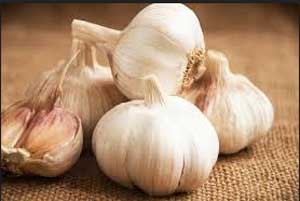 Consumption of garlic and onion reduces the risk of colorectal cancer irrespective of sex, revealed a study published in the Asia- Pacific journal of clinical pharmacology.
Allum is a genus of monocotyledonous flowering plants which includes approximately 500 species. Allum vegetable like garlic, onion are commonly used all over the world. In recent years veggies of this family (onion and garlic predominantly) have grabbed the attention of researchers all over the world for its anticarcinogenic properties. This is due to the active compounds which are abundant viz. allylsulfides and flavonoids (especially quercetin which is surplus in any variety of onion). Epidemiological studies have shown that allium veggies may inhibit a whole host of different cancers, including colon, stomach, prostate, and possibly breast, to name a few. The protective mechanism is not entirely clear, the high flavonoid and allyl sulfide content of these veggies' may be a reason.
To ascertain the association between the intake of allium vegetables and colorectal cancer (CRC) researchers from First Hospital of China Medical University conducted a hospital‐based matched case‐control study between July 2009 and November 2011 in three hospitals. In the study, they have consecutively recruited 833 (Northeast Chinese population, which included both men and women) cases of colorectal cancer who were frequency matched to 833 controls by age, sex, and residence area (rural/urban). Demographic and dietary information was collected via face‐to‐face interviews using a validated food frequency questionnaire. Adjusted odds ratios (ORs) and 95% confidence intervals (CIs) were estimated by using unconditional logistic regression.
The researchers observed a decrease in the CRC risk for the consumption of total and several individual allium vegetables including garlic, garlic stalks, leek, onion, and spring onion. By further sex‐stratified analysis, allium vegetable intake was found to be inversely associated with the risk of colorectal cancer in both men and women. However, the association of garlic intake with cancer risk was not significant among those with distal colon cancer.
The authors concluded that consumption of allium vegetables is associated with a reduced risk of CRC, regardless of colonic tumor subsite, The odds of having colorectal cancer was 79 percent lower among adults who consumed high amounts of allium vegetable compared with those who consumed low amounts.
The study suggests that certain lifestyle interventions can work as primary prevention in protecting against colorectal cancer.
To read more about this article on
https://doi.org/10.1111/ajco.13133