Constipation and Upper GI bleed precipitate Hepatic encephalopathy in cirrhosis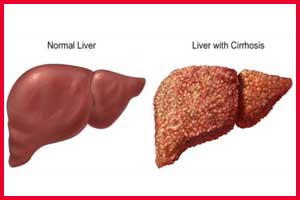 The researchers in their study aimed to determine the clinical, etiological and laboratory profile of chronic liver disease patients presenting with Hepatic encephalopathy.
In India, the most common causes of cirrhosis are alcoholism abuse and viral hepatitis. The complications of cirrhosis pose major health problems but Hepatic encephalopathy (HE) is a life-threatening complication of cirrhosis. Hepatic encephalopathy is a decline in brain function that occurs as a result of a severe liver disease when the liver can't adequately remove toxins from blood thereby causing a buildup of toxins in bloodstream leading to brain damage.
The researchers conducted a cross-sectional study in the Institute of Internal Medicine at Madras Medical College, Chennai. In total Seventy-five diagnosed cases of chronic liver disease presenting with hepatic encephalopathy were enrolled. Hepatic encephalopathy was clinically graded according to West Haven grading.
In the study middle, aged males between 30–50 years of age with alcohol abuse as the most common etiological factor were the predominant group. Infective hepatitis presenting with Jaundice (78%) was the most common complaint. It was found that the most common precipitating factors were constipation (54%) and upper gastrointestinal (GI) bleeding (45%). n addition thrombocytopenia was present in 78% cases while 16% of cases presented with coagulopathy. The mean serum AST, ALT, bilirubin, ALP and albumin level were 90 U/l, 68.4 U/l, 9.66 mg/dl, 124.2U/l and 2.9 gm/dl, respectively. Mean Blood urea and creatinine levels were 43.22 mg/dl and 1.39 mg/dl respectively.
The authors concluded that in the specific study group, the alcohol-related chronic liver disease was the commonest, with constipation and upper gastrointestinal bleeding being the leading precipitating factors for hepatic encephalopathy.
Further information log on to :
Source : With inputs from Indian Journal of Medical Specialities