CONSERVE Trial- CT angiography leads to 41 percent reduction in angioplasty and 50 percent reduction in treatment cost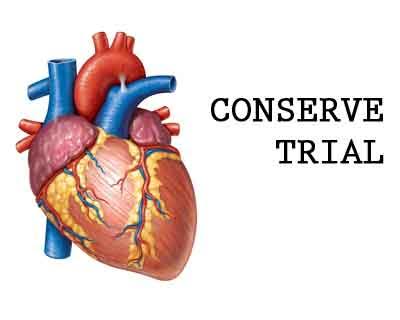 Large number of patients who are taken for invasive coronary angiography for suspected coronary artery disease are found to be having no treatable disease and large number of patients on invasive coronary angiography (ICA) detects coronary artery disease and are taken for angioplasty which are not actually obstructed and could have been treated with only secondary prevention treatment.
In the CONSERVE trial, Chang et al tested whether CCTA might be useful for informing selective use of angiography for patients referred for ICA for suspected CAD.
Participants (n=1631) included stable patients (mean age, 60 years; 54% male) with suspected CAD referred for guideline-indicated non-emergent ICA enrolled at 18 sites in 6 countries. Participants were randomly assigned to either a direct ICA strategy or to a selective ICA strategy wherein CCTA was performed and ICA was used only selectively based on CCTA findings.
Overall, participants had a pre-test likelihood of CAD of 51%. Obstructive CAD was found in 21% of the direct ICA arm and in 25% of the selective ICA arm (p=0.10).
For the primary clinical endpoint, a major adverse cardiovascular events (MACE) composite of death, non-fatal myocardial infarction, unstable angina, stroke, revascularization and CV hospitalization, the rates were 4.6% in both arms (HR, 0.99; p=NS).
Notably, the selective ICA strategy was associated with a 78% reduction in the use of ICA both during the index referral and downstream, a 41% reduction in revascularization, and a 50% reduction in cumulative cardiovascular costs, including all components of resource utilization during the trial period. The savings, in US dollars, was in excess of $3,000 per person over 12 months.
In his presentation of the trials' findings, Dr. Chang concluded that selective ICA, compared to direct ICA, resulted in no difference in the occurrence of MACE, lower rates of ICA and revascularization, and significantly lower cardiovascular costs. "For ACC/AHA guideline-indicated ICA, selective ICA informed by coronary CT angiography was associated with identical clinical outcomes while reducing ICA by nearly 80%."
In his scheduled comments on the trial, Dr. S Achenbach noted that the study sample was "very low risk" but that the study was well performed, is one of the few diagnostic imaging trial with an outcome endpoint, and provides further evidence to support the clinical role of CCTA to rule out CAD.
Reference


H-J Chang, Presenter; S Achenbach, Discussant : ESC 2016 Late-Breaking Clinical Trial: CONSERVE: Direct catheterization versus selective catheterization guided by coronary computed tomography in patients with stable suspected coronary artery disease. ESC 2016. 29 AUG 2016.