Spinal stabilization of adult trauma patients: Clinical guidelines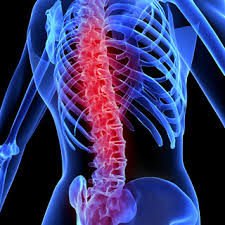 Consensus and evidence-based clinical guidelines on the spinal stabilization of adult trauma patients were recently published in the Scandinavian Journal of Trauma, Resuscitation and Emergency Medicine.
Traumatic spinal cord injury (TSCI) is a relatively rare injury. The overall annual incidence in Denmark during 1990–94 to 2010–12 was 10.2 per million person-years at risk and varied from 8.3 to 11.8. However, despite its rarity, the consequences of TSCI are serious and may lead to a substantial handicap.
For decades, prehospital spinal stabilization with a rigid cervical collar and a hard backboard has been considered to be the most appropriate procedure to prevent secondary spinal cord injuries during patient transportation. However, the procedure has been questioned in recent years, due to the lack of high-quality studies supporting its efficacy. A national interdisciplinary task force was therefore established to provide updated clinical guidelines on prehospital procedures for spinal stabilization of adult trauma patients in Denmark. The guidelines are based on a systematic review of the literature and grading of the evidence, in addition to a standardized consensus process.
To establish a guideline for spinal stabilization a systematic review of the literature was performed involving grading of the strength of the evidence, clinical judgment, and a consensus process. In order to involve all relevant stakeholders, an interdisciplinary working group was established consisting of representatives from eight different Medical Associations in Denmark, representatives from the Danish ATLS, PHTLS and International Trauma Life Support (ITLS) chapters, medical directors from the four largest Danish ambulance providers as well as representatives from all five Danish Emergency Medical Services (EMS). The working group also included two research methodologists contributing in the systematic evidence work (EJ and MAR).
Five main recommendations:


A strong recommendation against spinal stabilization of patients with isolated penetrating trauma;


A weak recommendation against the prehospital use of a rigid cervical collar


A hard backboard for ABCDE-stable patients


A weak recommendation for the use of a vacuum mattress for patient transportation.


The authors recommend the use of our clinical algorithm to ensure good clinical practice.


For reference, follow the link
https://sjtrem.biomedcentral.com/articles/10.1186/s13049-019-0655-x