Concurrent use of prescription medicines and herbal supplements dangerous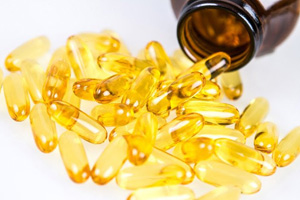 According to a new study, concurrent use of prescription medicines and herbal supplements may be dangerous. Some people erroneously think that a treatment or supplement marketed as "herbal" means it does not cause any side effects or drug interactions.
Polypharmacy is common among older adults, with increasing numbers also using prescription drugs with herbal medicinal products (HMPs) and dietary supplements.
In the study, the researchers carried out a postal survey of 149 adults aged 65 and above from southeast England. They posted a questionnaire asking about prescription medications, HMPs, and sociodemographic information to 400 older adults aged ≥65 years, identified as taking ≥1 prescription drug. In total 155 questionnaires were returned and the prevalence of concurrent HMPs and dietary supplements with prescriptions was 33.6%. Females were more likely than males to be concurrent users.
It was found that the majority of concurrent users (78.0%) used dietary supplements with prescription drugs. The most commonly used dietary supplements were cod liver oil, glucosamine, multivitamins, and vitamin D. Others (20.0%) used only HMPs with prescription drugs. Common HMPs were evening primrose oil, valerian, and Nytol Herbal® (a combination of hops, gentian, and passion flower). Sixteen participants (32.6%) were at risk of potential adverse drug interactions.
Most of the combinations were not harmful, but the researchers did find some people taking combinations that were potentially harmful.
These included:


A class of blood pressure drug (calcium channel blockers) with the herbal remedy St John's wort, which may reduce the effectiveness of the blood pressure drug.


The type 2 diabetes drug metformin with glucosamine, which may affect blood glucose control.


Another blood pressure medication bisoprolol with omega-3 fish oil, which may further reduce blood pressure.


The study gives an indication of how common supplement use is. Moreover, there may be other drug-supplement interactions that were not found in this small group, but which might exist in other populations.
GPs should routinely ask questions regarding herbal and supplement use, to identify and manage older adults at potential risk of adverse drug interactions.
Source : British Journal of General Practice