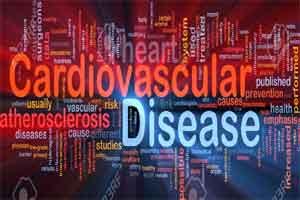 Patients with rheumatoid arthritis (RA) receiving concomitant therapy with methotrexate (MTX) and biologic disease-modifying antirheumatic drugs (bDMARDs) were reported to have reduced risk for cardiovascular disease (CVD).
The findings of the study presented at the 2018 ACR/ARHP Annual Meeting, held in Chicago, reveals that an overall 23% reduction of CVD risk is associated with concomitant MTX use.
Read Also: Whole-fat dairy provides protection from cardiovascular disease and mortality : Lancet
Fenglong Xie and associates conducted a retrospective cohort study using 2006-2015 Medicare claims data for RA patients.Follow-up commenced at initiation (index date) and concluded at the earliest occurrence of 1 of the following: (1) end of exposure of the specific bDMARD (days of supply with 90-day extension); (2) switch to another bDMARD or to tofacitinib; (3) CVD event; (4) death date; (5) loss of Medicare coverage; or (6) end of study.
MTX use was defined as follows: (1) concomitant MTX use, with a prescription for MTX within 120 days after the index date and (2) time-varying MTX, which denoted prescription date to prescription date plus days of supply without extension. A 90-day extension was added to days of supply, for sensitivity analysis. The primary study outcome was the composite of incident myocardial infarction, incident stroke, and fatal CVD.
A total of 88,255 DMARDS initiations (64,218 patients) were included in the study with a median age at initiation 64.6 years.
Read Also: Some rheumatoid arthritis Treatments linked to Improvement in BP

The key study findings included are:
The crude incidence ratios (IRs) for CVD were 13.1 and 18.7 events per 1,000 person-years (PY) for RA patients with and without concomitant MTX respectively.
The crude IRs for CVD were 12.1 and 17.9 events per 1,000 PY for RA patients with and without time-varying MTX respectively.
P-value for interaction between concomitant MTX and background bDMARDS was 0.0189 and p-value for interaction between time-varying MTX and background bDMARDS was 0.0030.
The contrast HRs for concomitant MTX ranged from 0.61 for golimumab initiators to 0.97 for adalimumab initiators.
The contrast HRs for time-varying MTX ranged from 0.58 for certolizumab initiators to 0.90 for adalimumab initiators.
"Our observational study suggests an overall 23% reduction of CVD risk associated with concomitant MTX use. The effect sizes vary among background bDMARDS, "write the authors.
For reference log on to
https://acrabstracts.org/abstract/methotrexate-use-and-the-risk-for-cardiovascular-disease-among-rheumatoid-patients-initiating-biologic-disease-modifying-anti-rheumatic-drugs/