Concise MRI imaging reduces need of procedural sedation of children with primary headache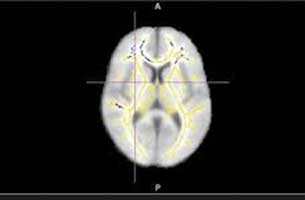 Concise brain Magnetic resonance imaging (MRI) may reduce the need for sedation in children with primary headache, revealed a study published in the American Journal of Roentgenology. The concise protocol showed a 74% decrease in sedation in the target sample.
Magnetic resonance imaging or MRI doesn't expose patients to ionizing radiation, which in pediatric populations is a significant factor. MRI examinations, however, are longer than CT examinations, and sedation is routinely used for patients 7 years old and younger.
Adverse effects of procedural sedation during Magnetic resonance imaging include oversedation, apnea, drop in blood pressure (hypotension), increase in the blood pressure (hypertension), prolonged bag-mask ventilation, vomiting, aspiration, reversal agent use, and need for cardiopulmonary resuscitation. After sedation, children may experience motor imbalance, gastrointestinal symptoms, agitation and restlessness, and inability to return to school and remain unsupervised.
The study intended to explore the implementation of an abbreviated brain MRI protocol for use in children with primary headache and to present experience with the adaptation of the protocol in practice, workflow integration, and effects on
sedation use.
The authors plan on sedation for eight years or younger pediatric patients undergoing MRI scans for the protocol. The authors selected children who were preparing for an exam, they also try to determine whether patients can stay still in the scanner for at least 5 minutes, 32 seconds and as long as 8 minutes, 49 seconds without sedation to ensure optimum image quality.
The researchers performed an institutional review board–exempt internal survey to assess radiologist confidence in the use of abbreviated brain MRI for detecting various pathologic entities related to headaches where they have found that 4,257 MR imaging studies were performed on children with headaches or migraines in 2016. Of that total, 1,159 patients (27%) were primary headache cases, with approximately 75% of the imaging studies resulting in normal findings.
The researchers then developed a concise protocol to be used only on outpatients with headache or migraine who have no additional features suggestive of secondary headache according to the available clinical information and who do not have any other known brain abnormalities.
Key findings of the study


31 abbreviated MRI studies performed for children 8 years old or younger who had been scheduled for sedation; 74% (23/31) were able to complete MRI without sedation by use of the abbreviated MRI protocol.


When stratified by age, all children 6 to 8 years old successfully completed nonsedated MRI with the abbreviated brain MRI protocol.


In the age group 5 years old and younger, only 43% (6/14) were able to complete a nonsedated examination.


the remaining 11 patients were found to have enlarged adenoids or tonsils, paranasal sinus mucosal disease, middle ear or mastoid fluid, optic disc prominence, bulbous internal auditory canals, low-lying cerebellar tonsils, and thickened corpus callosum. None of these patients underwent documented subsequent imaging studies or clinical workup.


The authors concluded that the abbreviated brain MRI protocol reduced the need for sedation for 74% of the study sample. Use of this protocol in this particular patient population continues, but further validation is required before its use is expanded to other pediatric populations.
For reference, click on the link