Compounded topical pain creams no better than placebo for pain relief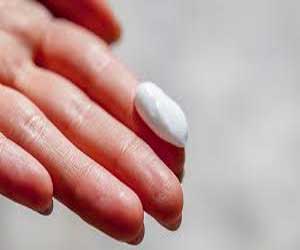 Results from a randomized controlled trial have shown that compounded pain creams were no better than placebo creams for relieving localized pain. Their lack of efficacy and relatively high cost compared with approved compounds should curtail use. The results of the trial are published in Annals of Internal Medicine.
The use of compounded topical pain creams has increased dramatically, yet their effectiveness has not been well evaluated. The researchers conducted the study to determine the efficacy of compounded creams for chronic pain.
Because of the limited effectiveness of available treatments for chronic pain, and concerns about side effects, particularly for opioids, compound pain creams have been heavily marketed to practitioners, without data to support their use. The conceptual appeal for them is that they are essentially devoid of side effects because they don't diffuse into the central nervous system. However, the site of action for most of these drugs to exert their pain-relieving effects is the central nervous system.
Researchers from Walter Reed National Military Medical Center assigned 399 patients with localized pain characterized as neuropathic (i.e. from nerve damage, n=133), nociceptive (i.e. from non-nerve tissue injury, n=133), or mixed (n=133) to receive either a pain cream compounded for their type of pain or a placebo cream. The compounded pain creams included drugs that were FDA-approved or commonly used to treat different pain conditions, such as muscle relaxants and non-steroidal anti-inflammatory drugs for nociceptive pain and anticonvulsants for nerve pain. At one month after treatment, the researchers found no significant differences between the real pain creams and placebo groups.
According to the researchers, the small benefits that favoured the real creams could be explained by the few drugs that exert their effects via the peripheral nervous system. Compounded pain creams were no better than these drugs, but are exponentially more expensive. Based on these findings, the authors say that compounded pain creams should not be routinely used to treat pain.
For more details click on the link:
http://annals.
org/aim/article/doi/10.7326/M18-2736