Compared to H2RAs,PPIs provide superior gastroprotection in patients on DAPT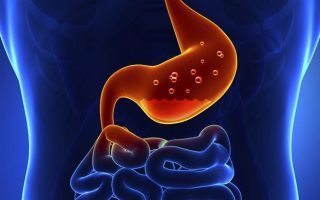 Proton pump inhibitors(PPIs) are superior to histamine 2 receptors(H2RAs) in terms of gastroprotection reducing the risk of GI complications in patients on dual antiplatelet therapy (DAPT), suggests a study published in the journal Cardiology. However, PPIs have been associated with serious side effects such as Clostridium difficile-associated diarrhea and community-acquired pneumonia. In addition, through CYP450 inhibition, PPIs may impact the platelet inhibitory effects of certain antiplatelet agents ( like clopidogrel).
In patients admitted with the acute coronary syndrome(ACS), bleeding from GI, constitutes the most common adverse event observed, exceeding the individual risks of heart failure, cardiogenic shock, or death. Bleeding in ACS patients may lead to a 60% increase in mortality when major bleeding has occurred. PPIs, being recognized as powerful gastroprotective agents, are typically selected as the agents of choice to prevent adverse GI complications but their association with multiple adverse events risk of decreasing the benefits of clopidogrel have raised concerns.
Almufleh A. et al. conducted a study to compare the efficacy (reduction in GI complications) and safety (MACE risk) of the two gastroprotective regimens, namely, PPIs and H2RAs.
The authors searched for randomized controlled trials in MEDLINE, EMBASE, PubMed, and Cochrane Central Register of Controlled Trials, published from 1980 to 2016. After screening, 10 trials were eligible. The researchers compared PPIs to H2RAs in patients on DAPT in terms of 2 clinical and one laboratory outcomes; GI complications, major adverse cardiovascular events (MACE) and high on-treatment platelet reactivity (HTPR). Clinical and statistical inter-study heterogeneity was low for all 3 outcomes
The analysis showed that PPIs were superior to H2RAs in preventing GI complications but with a higher risk of HTPR) though without a higher incidence of MACE.
As PPIs inhibit hepatic cytochrome P450, which is required for the activation of clopidogrel into its active metabolite, PPIs have been shown to decrease the platelet inhibitory effect of clopidogrel. On the other hand, H2RAs (except for cimetidine, which is a cytochrome 450 inhibitor) are considered relatively safer and are less likely to pose significant drug-drug interaction problems with clopidogrel.
Read Also:
How to treat PPI-refractory GERD
According to the authors, the overall analysis supports the current clinical practice guidelines suggesting that clinicians should balance the risks of less effective platelet inhibition and the theoretical risk of MACE against the benefits of gastroprotection when prescribing acid-suppressive medications in patients on DAPT with risk factors for GI bleeding.
The study concluded that PPIs are superior to H2RAs for gastroprotection in patients on DAPT but, the use of PPIs may be warranted in selected patients on DAPT deemed at risk for GI complications.
For more reference log on to
https://doi.org/10.1159/000489165
Source : With inputs from Journal Cardiology