Common cough medication turns fatal in patient: Case report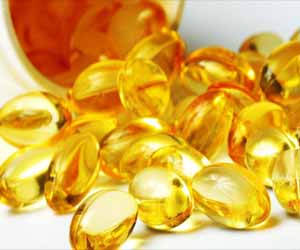 USA: A recent case report published in the American Journal of Case Reports describes the case of a 37-year-old female patient who died following seizures and cardiac arrest after toxic ingestion of benzonatate, a commonly prescribed nonnarcotic antitussive agent.
Benzonatate is one of the most widely prescribed nonnarcotic antitussives to relieve cough symptoms. As a structurally similar agent to other local anaesthetics, including tetracaine and procaine, the risk to the public is not fully appreciated.
According to the case, a previously healthy patient was found unresponsive on the couch with an unmarked pill bottle nearby, which was picked by the responding emergency medical services (EMS) personnel and brought to the emergency department (ED), along with the patient. En route to the ED, the patient experienced episodes of seizures and later had a cardiac arrest.
According to the authors, the patient was intubated, sedated, and hypothermia protocol was initiated. A review of laboratory data showed acidosis with a pH of 6.87, mixed acidosis secondary to the high anion gap metabolic and respiratory acidosis with elevated liver enzymes.
It was reported that approximately 2 hours before her presentation; the patient had ingested less than 30 pills of benzonatate 200 mg capsules with alcohol. Unfortunately, due to severe anoxic brain injury, the patient did not survive her illness and was compassionately extubated as per the family's wishes.
"Ingestion of benzonatate, a widely prescribed antitussive, may pose a risk to patients due to the potential for rapid development of life-threatening adverse events and limited treatment options in the overdose setting, not only in children but also in adults," wrote the authors,
"An overdose of benzonatate can be life-threatening due to the rapid development of mixed acidosis, seizure, and cardiac arrest. We recommend rational prescribing with limited doses and ensuring benzonatate is kept out of the reach of children," they concluded.
The case report, "Cardiac Arrest Due to Benzonatate Overdose," is published in the American Journal of Case Reports.
DOI: 10.12659/AJCR.915151
Source : American Journal of Case Reports