Colorectal cancer screening spares male patients from intense treatments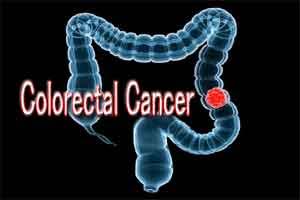 Finland: A substantial sex difference was revealed in biennial faecal occult blood test (FOBT) screening in terms of laterality, histology and symptoms in patients with colorectal cancer(CRC),according to a largest population‐based randomized health services study published in the British Journal of Surgery.
Biennial FOBT screening was found to be effective in terms of improving several different outcomes in men, but not in women.The analysis of data on FOBT screening covering over 40 per cent of 60–69‐year‐old people living in Finland showed that men with left‐sided tumours gained benefits from the screening in terms of lower TNM stage and better survival.
Read Also: Healthy diets linked to better outcomes in colorectal cancer
Koskenvuo and associates randomized the study participants into the screening and control arms and analyzed the differences in incidence, symptoms, tumour location, TNM categories, non‐vital outcomes and survival in the screening and control arms.
The study examined the data of approximately 1,400 patients diagnosed with colorectal cancer. The results indicated that among patients from the screening group, the surgical removal of the entire tumour was more commonly successful than it was among the control group patients, and they were less likely to require chemotherapy. The patients from the screening group were also less likely to undergo emergency surgery because of their tumour than the control group patients.
According to Ville Sallinen, gastrointestinal surgeon, the control group had 50% more emergency surgeries, 40% more incomplete tumour removals and 20% more chemotherapy treatments than patients in the screening group.
A scrutiny of the results showed that these benefits were particularly prevalent among male patients and similar benefits were not seen among women. Additionally, the researchers found that the screening was most efficient at detecting left-sided colorectal cancer and the screening was found to have no benefit for patients with cancer on the right side.
The finding that FOBT screening seemed ineffective in women could be related to the fact that women had more right‐sided tumours and that screening with FOBT can be ineffective in detecting early right‐sided colonic cancers in either sex. In addition, more women in the screening arm were symptomatic (abdominal pain), indicating that they might be more sensitive to the symptoms of CRC.
Read Also: Colorectal cancer screening should start at 45 to decrease mortality
Men who may not experience symptoms or who ignore them might benefit more from screening. Interestingly, even the higher participation rates in women did not translate into beneficial outcomes, further supporting the notion that FOBT screening is ineffective in women.
Colorectal cancer (CRC) is the third most common cancer in the world, with 1·4 million new cases diagnosed annually and 0·7 million deaths attributed to the disease. Key factors that improve the prognosis are early diagnosis and complete radical tumour resection.
For full information log on to https://doi.org/10.1002/bjs.11011
Source : With inputs from British Journal of Surgery