Coffee neither prevents nor causes cancer, finds QIMR Berghofer study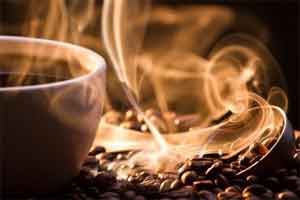 Australia: Coffee is one of the most popular drink across the world. Every day, a new study comes up labelling coffee as bad or good drink based on the merits or risks involved. Now, a new study has found that drinking coffee does impact a person's risk of being diagnosed with or dying from cancer. In short, drinking coffee neither gives you cancer nor prevents it.
The QIMR Berghofer study, published in the International Journal of Epidemiology brings relief in the scenario of the ongoing debates regarding coffee consumption -- while some have suggested that coffee plays a protective role in cancer while others have demonstrated its role in cancer development. The anti-cancer effects were thought to be due to the presence of bioactive ingredients in the coffee, including substances such as caffeine and kahweol, which have been shown to display anti-tumour effects in animal studies.
Jue-Sheng Ong, QIMR Berghofer Medical Research Institute, Brisbane, QLD, Australia, and colleagues evaluated whether coffee intake is associated with: (i) overall risk of being diagnosed with/dying from any cancer; and (ii) risk of individual cancers.
Also Read: Drinking coffee may fight off obesity and diabetes
The Mendelian randomization study used cancer data drawn from the UK Biobank cohort for more than 46,000 people who had been diagnosed with most invasive cancer types, including about 7,000 people who died from the disease. The genetic and preference information from the people with cancer was compared to data from more than 270,000 others who had never been diagnosed with cancer. Individuals with benign tumours were excluded. Coffee intake was self-reported and recorded based on cup/day consumption. The researchers found that:


There was no observational association between coffee intake and overall cancer risk or cancer death (OR = 1.01, 0.99, 1.03); the estimated OR from MR is 1.01 (0.94, 1.08) for overall cancer risk and 1.11 (0.95, 1.31) for cancer death.


The relationship between coffee intake and individual cancer risks were consistent with a null effect, with most cancers showing little or no associations with coffee.


The study also looked at some common individual cancers such as breast, ovarian, lung, and prostate cancers and found drinking coffee did not increase or decrease their incidence.


Also Read: Even high coffee intake does not lead to heart attack or stroke, confirms new study
"A meta-analysis of our MR findings with publicly available summary data on various cancers do not support a strong causal relationship between coffee and risk of breast, ovarian, lung or prostate cancer, upon correction for multiple testing," write the authors.
"There was some inconclusive evidence about colorectal cancer, where those who reported drinking a lot of coffee had a slightly lower risk of developing cancer, but, conversely, examination of data from those people with a higher genetic predisposition to drink more coffee seemed to indicate a greater risk of developing the disease," Ong said. "The disparity in those findings would suggest more research is needed to clarify if there is any relationship between colorectal cancer and coffee."
To read the complete study log on to
https://doi.org/10.1093/ije/dyz144