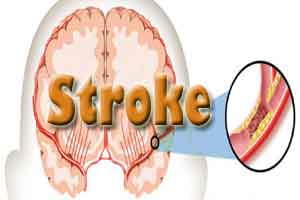 Clopidogrel (Plavix) is a platelet inhibitor commonly prescribed to people with peripheral artery disease or who have had a recent heart attack or stroke for prevention of future cardiac or stroke events.
The researchers conducted Platelet-Oriented Inhibition in New TIA and Minor Ischemic Stroke (POINT) trial that involved an international study of 4,881 adults in 10 countries who either had a minor stroke or a TIA. The patients were assigned with minor ischemic stroke or high-risk TIA to receive either clopidogrel at a loading dose of 600 mg on day 1, followed by 75 mg per day, plus aspirin (at a dose of 50 to 325 mg per day) or the same range of doses of aspirin alone.
POINT is a randomized, double-blind, placebo-controlled trial conducted between May 2010 and December 2017. It included patient information from 269 sites in 10 countries throughout North America, Europe and Australia.
Key findings:
The combination of clopidogrel and aspirin was associated with both a lower risk of major ischemic events and a higher risk of major hemorrhage than aspirin alone at 90 days.
People who took clopidogrel plus aspirin had a 25 percent lower risk of a major stroke, heart attack or death from blood clots within the three months after the first incident, compared with those who took aspirin alone.
Major ischemic events occurred in 121 of 2432 patients (5.0%) receiving clopidogrel plus aspirin and in 160 of 2449 patients (6.5%) receiving aspirin plus placebo (hazard ratio, 0.75; 95% confidence interval [CI], 0.59 to 0.95; P=0.02), with most events occurring during the first week after the initial event.
 Major hemorrhage occurred in 23 patients (0.9%) receiving clopidogrel plus aspirin and in 10 patients (0.4%) receiving aspirin plus placebo.
"The study gives us solid evidence that we can use this drug combination to prevent strokes in the highest-risk people, but not without some risk of bleeding," said Dr. Johnston.
The study also showed a small increase in the risk of hemorrhage in the clopidogrel-aspirin group compared with the aspirin alone group. For every 1,000 patients treated with the combination, an extra five major bleeds would be expected but with 15 fewer strokes and other major ischemic events. Because the bleeding events are generally reversible, the overall benefit outweighs the risk for most patients, Johnston said.
"Of the 33 major hemorrhages that occurred in these 4,881 patients, more than half involved the gastrointestinal tract, and none of them was fatal. These largely preventable or treatable bleeding complications of the treatment have to be balanced against the benefit of avoiding disabling strokes," said co-author J. Donald Easton, M.D., professor of neurology at the University of California, San Francisco School of Medicine.
Based on the study, the authors concluded that in patients with minor ischemic stroke or high-risk TIA, those who received a combination of clopidogrel and aspirin had a lower risk of major ischemic events but a higher risk of major hemorrhage at 90 days than those who received aspirin alone.
For further information click on the link: 10.1056/NEJMoa1800410
The following two tabs change content below.
Medha Baranwal
Medha Baranwal joined Medical Dialogues as a Desk Editor in 2018 for Speciality Medical Dialogues. She covers several medical specialties including Cardiac Sciences, Dentistry, Diabetes and Endo, Diagnostics, ENT, Gastroenterology, Neurosciences, and Radiology. She has completed her Bachelors in Biomedical Sciences from DU and then pursued Masters in Biotechnology from Amity University. She can be contacted at medha@medicaldialogues.in. Contact no. 011-43720751
Latest posts by Medha Baranwal (see all)