Dry eye disease and meibomian gland dysfunction not uncommon in teenagers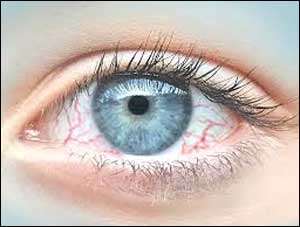 Birmingham, AL: Clinicians should monitor adolescents for meibomian gland (MG) dropout, dry eye and other ocular symptoms, suggests a recent study published in the journal Cornea. This is because MG dropout is thought to increase with age.
Meibomian gland dropout refers to the partial or total loss of acinar tissue detected by meiboscopy, meibography, or confocal microscopy.
The cross-sectional study by Kelly K. Nichols, the University of Alabama at Birmingham, Birmingham, AL, and colleagues aimed to establish normative values of ocular surface parameters in adolescents and explore factors associated with meibomian gland (MG) dropout.
"It was unexpected to observe that most subjects in this study had mild MG dropout in 1 or both eyelids," wrote the authors. "In this study sample, although the use of electronic devices did not correlate with MG dropout, the effects of long-term digital device usage is still unclear in the subjects as they age."
This study involved adolescents aged 8 to 17 years of age. All subjects were given dry eye and lifestyle questionnaires. Tear film assessments and meibography were performed. Statistical tests included a one-way analysis of variance to test differences in ocular surface parameters between age groups and linear correlations between clinical findings and lifestyle factors. Two hundred twenty-five subjects completed the study.
Read Also: Dry Eyes?? Do not ignore, it could be a sign of thyroid disorder and meibomian gland dysfunction
Key findings of the study include:


Thirty-four subjects (15%) reported ocular discomfort, primarily itching.


Tear meniscus height increased with age and was greatest in the oldest subjects (mean = 0.25 mm).


Across all subjects, meibography showed that 39% of the upper and 39% of the lower eyelids had MG dropout.


The average MG dropout score was 0.50 ± 0.57 for the upper eyelids and was 0.67 ± 0.93 for the lower eyelids.


There was no correlation between phone/tablet usage and MG dropout for either the upper or lower eyelids.


Read Also: Poor air quality may worsen dry eye disease conditions
Based on these results, clinicians should be aware that dry eye and meibomian gland dropout are possibilities in adolescents.
"Clinicians should anticipate that approximately one in seven patients in this age range may be experiencing mild symptoms of ocular dryness without classical clinical signs," concluded the authors.
The study, "Tear Film and
Meibomian Gland
Characteristics in Adolescents," is published in the
Cornea
journal.
DOI:
10.1097/ICO.0000000000002154
Source : Cornea