Clinicians must be vigilant of Pneumonia of Unknown Origin: CDC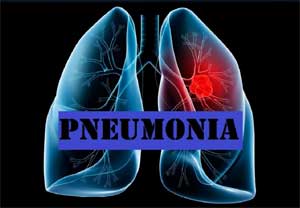 According to a report from the Wuhan Municipal Health Commission, as of January 5, 2020, the national authorities in China have reported 59 patients with PUE to WHO. The patients had symptom onset dates from December 12 through December 29, 2019. Patients involved in the cluster reportedly have had fever, dyspnea, and bilateral lung infiltrates on chest radiograph.
The Centers for Disease Control and Prevention (CDC) is closely monitoring a reported cluster of pneumonia of unknown etiology (PUE) with possible epidemiologic links to a large wholesale fish and live animal market in Wuhan City, Hubei Province, China. It is requesting that clinicians ask their patients with severe respiratory disease about any recent travel to Wuhan City, China.
That city has seen at least 59 cases of pneumonia caused by an unknown pathogen since December. Seven of the 59 are critically ill.CDC has established an Incident Management Structure to optimize domestic and international coordination if additional public health actions are required.
China's Xinhua news agency says that the pathogen appears to be a previously unidentified coronavirus, Reuters reports. So far, the disease does not appear to be spreading person to person. The cluster is connected to a large wholesale fish and animal market, where some of the patients were vendors.
For any patients presenting with severe respiratory illness and a recent travel history to Wuhan, the CDC recommends that healthcare providers:


Collect nasopharyngeal, nasal, and throat swabs, as well as lower respiratory tract specimens;


Consider collecting urine, stool, serum, and respiratory pathology specimens;


Ask patients to wear surgical masks and evaluate them in a private room with the door closed; and


Require staff entering the room to use contact precautions and wear an N95 disposable facepiece respirator.


The etiology and transmissibility have yet to be determined, and to date, no human-to-human transmission has been reported and no health care providers have been reported ill, CDC currently recommends a cautious approach to symptomatic patients with a history of travel to Wuhan City. For patients admitted for inpatient care, contact and airborne isolation precautions, in addition to standard precautions, are recommended until further information becomes available.