Clinical Trial finds Abrocitinib effective in moderate to severe Atopic Dermatitis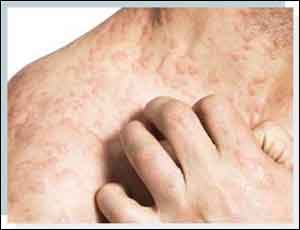 Abrocitinib achieved significant improvement in clearing the skin of patients as compared to placebo in Atopic Dermatitis patients in a randomized clinical trial.
Results have been announced from a Phase 3 pivotal study evaluating the efficacy and safety of its investigational oral Janus kinase 1 (JAK1) inhibitor, abrocitinib, in patients aged 12 and older with moderate to severe atopic dermatitis (AD).
The trial was a randomized, double-blind, placebo-controlled, parallel-group study designed to evaluate the efficacy and safety of two doses (100mg and 200mg once daily) of abrocitinib monotherapy over 12 weeks. Top-line results showed that by week 12 the percentage of patients achieving each co-primary efficacy endpoint and each key secondary endpoint with either dose of abrocitinib was statistically significantly higher than placebo. In addition, the results demonstrate response to treatment for a statistically significant number of patients during the first two to four weeks following first dose.
"Moderate to severe atopic dermatitis is a chronic, inflammatory skin disease that can take both a physical and emotional toll on the millions of patients living with the condition worldwide," said Michael Corbo, PhD, Chief Development Officer, Inflammation & Immunology, Pfizer Global Product Development. "These top-line findings are encouraging and provide evidence that abrocitinib, if approved, could be an effective new oral once-daily treatment option for patients."
The co-primary study endpoints were the proportion of patients who achieved an Investigator Global Assessment (IGA) score of clear (0) or almost clear (1) skin and ≥2 point improvement; and the proportion of patients who achieved at least a 75% or greater change from baseline in their Eczema Area and Severity Index (EASI) score. The key secondary endpoints were the proportion of patients achieving a 4 point or larger reduction in itch severity measured with the pruritus numerical rating scale (NRS) and the magnitude of decrease in the Pruritus and Symptoms Assessment for Atopic Dermatitis (PSAAD).
Safety results show that both doses of abrocitinib were well-tolerated, and there were no unexpected safety events. The discontinuation rates due to an adverse event were low in each treatment arm (5.8% and 5.8% in 100mg and 200mg) compared to placebo (9.1%).