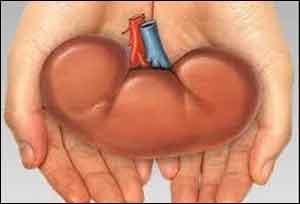 A Swedish cohort study published in Clinical Journal of the American Society of Nephrology revealed that reduced kidney function was found to be associated with infection risk in the community.  The patients  with even mild chronic kidney disease (CKD) ,the risk of community-acquired infections including Lower respiratory tract, UTIs, & sepsis  was increased.
Community-acquired infections are common, contributing to adverse outcomes and increased health care costs. Hong Xu et al. hypothesized that, with lower eGFR, the incidence of community-acquired infections increases. They  noted that subjects with low estimated glomerular filtration rate (eGFR) < 30 ml/min/1.73 m2 had infections at a rate of 419 per 1,000 person-years compared to 74 per 1,000 person-years for those with eGFR in the normal range (90-104 ml/min/1.73 m2).
From the Stockholm CREAtinine Measurements Project (SCREAM), researchers evaluated a cohort of 1,139,470 individuals. Among these subjects, 106,807 nonchronic infections were reported. The analyzed subjects were followed for 1 year unless death, renal replacement therapy, or movement out of the country occurred first. The most common comorbidities noted in this cohort included hypertension (25% of study cohort), cardiovascular disease (7%), and diabetes mellitus (6%).
The adjusted incidence rate ratio for community-acquired infections was 1.53 among subjects with the lowest eGFR (< 30) compared to those with normal eGFR (90-104). Patients with mildly low eGFR (30-59) also had a higher incidence rate of community-acquired infections in comparison with those who had better kidney function.
Sensitivity analysis revealed similar incidence rate patterns among both men and women. However, higher rates were evident among the elderly, and patients with diabetes and/or cancer.
http://cjasn.asnjournals.org/content/12/9/1399