Ciprofloxacin No longer Effective In Shigellosis, Typhoid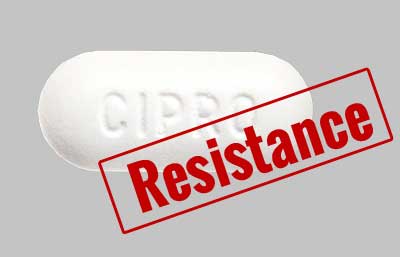 Hyderabad : Researchers have found that indiscriminate and irresponsible use of ciprofloxacin which used to be sufficiently capable to kill Shigella bacteria that causes severe diarrhoea and even deaths in children is no longer effective against them. It is reported that new strains of Shigella have developed resistance to the powerful antibiotic. Shigella, along with bacteria like rotavirus, E coli, Salmonella and Campylobacter, causes severe diarrhoea and dysentery in the country. They are transmitted mostly by contaminated water and food.
The random and reckless use of antibiotics has led to a fast-approaching crisis in the form of Antibiotic Resistance. Center for Disease Control and Prevention (CDC) of USA has already issued a warning against emerging strains of Shigella bacteria with reduced susceptibility to ciprofloxacin. "Strains of Shigella developing resistance to ciprofloxacin ,main antibiotic drug used for treatment of shigellosis is a big blow to the healthcare system.
On one hand, physicians will be left with no choice other than administering stronger antibiotics and on other hand this will lead to increased healthcare costs.It is reported that there is increased incidence of resistance to Ciprofloxacin in shigellosis in Telangana and AP this will result in increased morbidity and high mortality and loss of manpower hours.
Unfortunately, Ciprofloxacin has also become ineffective against resistant strains Salmonella typhi which is cause of Typhoid according to another Media Report. A research published in Journal of Global Infectious Di urnal of Global Infectious Diseases in 2010 by Safdarjung doctors had pre-empted the problem. Ciprofloxacin, they wrote, has become a norm for treating enteric fever or typhoid, but in future novel molecular substitutions (new antibiotics) may become frequent owing to irrational use of ciprofloxacin in human and veterinary therapeutics, in a population endemic with nalidixic acid-resistant strains. At present treatment of ciprofloxacin-resistant enteric fever has narrowed down to third and fourth generation cephalosporins, azithromycin, tigecycline and penems.
In addition to the Problem of Antibiotic Resistance, the Pharma industry is not motivated to renew research efforts for developing newer antibiotic due to lack of Economic Incentives which is a cause of concern.