Chronic periodontitis associated with erectile dysfunction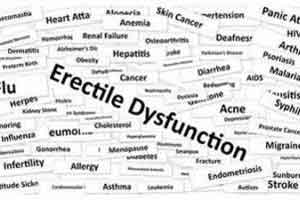 Patients with erectile dysfunction showed worse periodontal condition, according to a study recently published in the Journal of Clinical Periodontology. 74% of the cases were diagnosed with chronic periodontitis as compared to control.
Amada Martin and his colleagues conducted a research to determine the association between chronic periodontitis and erectile dysfunction adjusting for biochemical markers and other comorbidities.
A total of 158 male patients were included in the case-control study, out of which 80 cases were of erectile dysfunction according to the International Index of Erectile Function and 78 controls. Sociodemographic data were gathered, and a periodontal examination was performed. Testosterone, lipid profile, C‐reactive protein and glycaemic parameters were assessed.
The study found that 74% of the cases were diagnosed with chronic periodontitis. The number of sites with pocket probing depth 4‐6 mm and the number of sites with clinical attachment loss >3 mm were higher in the cases. Triglycerides, C‐reactive protein, and glycosylated hemoglobin were also higher in the cases. Logistic regression showed that patients with chronic periodontitis were more likely to have erectile dysfunction independently of other confounders.
The study concluded that chronic periodontitis seems to play a key role as a risk factor in the pathogenesis of erectile dysfunction independently of other morbidities.
Chronic periodontitis is a common disease of the oral cavity consisting of chronic inflammation of the periodontal tissues that is caused by the accumulation of profuse amounts of dental plaque, that may or may not be caused genetically. Patients with chronic periodontitis may be unaware of the disease but will often see the dentist when they have an acute exacerbation associated with an abscess and pain.
For more reference log on to
https://doi.org/10.1111/jcpe.12909