Chronic diseases increase mental illnesses in kids, exercise key to prevention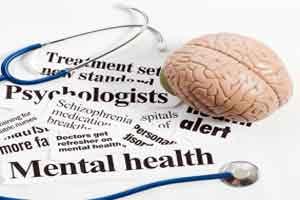 Chronic physical conditions (CPCs) increases the risk of chronic mental health disorders in children and youth and exercise key to prevention -- is the bottom line of a recent study.
The study, published in the AAP journal Pediatrics found that youth having chronic diseases such as diabetes, migraine and asthma have a higher mental health risk. The plausible explanation for (higher risk of mental problems) is the activity limitation of such people to participate in school or social events.
"Youth with Chronic physical conditions may benefit from services to bolster their ability to participate in developmentally important activities and to detect and treat new onset chronic mental health conditions (MHCs)," write the authors.
Children with chronic physical conditions are known to be at higher risk for chronic mental health disorders. However, most prior studies were cross-sectional and thus unable to examine how mental health problems emerge over time or explain the mechanisms underlying this association.
John S. Adams, Department of Pediatrics, Cambridge Health Alliance, Cambridge, Massachusetts, and colleagues compared the risk of incident MHCs in youth with and without CPCs and explored whether activity limitations contribute to any such association.
For the purpose, the researchers analyzed longitudinal data from over 48,000 children and young adults aged 6–25 years participating in a nationally representative study. Participants had no mental health conditions at baseline and were followed for 2 years. Parents and adult children were sequentially interviewed about medical and mental health problems in the family.
Also Read: Junk food linked to poor mental health irrespective of age
Key findings of the study include:


Youth with CPCs had a 51% higher risk for developing any chronic mental health condition (11.5%) compared with youth without CPCs (7.1%).


This risk was higher in older age groups (12–18 and 19–25 vs. 6–11 years).


Fourteen per cent of the risk for mental health problems was explained by activity limitations, such as difficulties participating in school or social events.


Also Read: WHO classifies digital, video gaming addiction as mental health disorder
Optimizing the management of chronic physical conditions such as asthma and migraines may help improve long-term mental health by allowing children to engage more in school, family, and recreational activities and social life. The fact that risk for mental health conditions rose in adolescence means that early childhood is an important stage for prevention interventions — specifically, addressing school absenteeism, promoting sports inclusion, and advising a therapy for maladaptive parent-child interaction patterns.
To read the complete study log on to doi:
10.1542/peds.2018-1819