Chromium diet pills may cause cancer: Study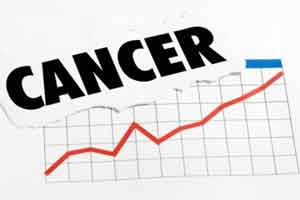 Long term use of nutritional supplements containing chromium may increase the risk of contracting cancer warns a new study.

Supplements containing chromium - generally consumed for the treatment of metabolic disorders and Type-2 diabetes - are also commonly used for weight loss and body building with some containing up to 500 micrograms per tablet.

The US National Academy of Sciences has estimated up to 200 micrograms of chromium is a safe and adequate daily dietary intake for adults.

"With questionable evidence over the effectiveness of chromium as a dietary supplement, these findings should make people think twice about taking supplements containing large doses of chromium," said lead researcher Peter Lay from the University of Sydney.

The researchers found that the supplement is partially converted into a carcinogenic form when it enters cells.

In the study, the research team treated animal fat cells with trivalent chromium (III) in the laboratory.