Cholesterol lowering & dementia drugs could be potential treatment for Parkinson's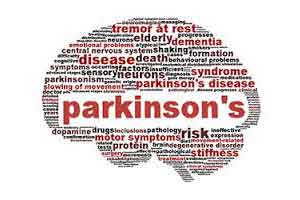 New Delhi: While a clinical trial using cholesterol-lowering treatment Simvastatin in people living with Parkinson's is getting underway in centres across the UK - with the hope that it could become one of a number of effective treatments available to treat Parkinson's; scientists have in another study discovered that a commonly prescribed dementia drug could hold the key to helping prevent debilitating falls for people suffering with Parkinson's.

The cholesterol-lowering drug trial is part of The Cure Parkinson's Trust's Linked Clinical Trials Programme which is now in its fourth year.

Each year an international committee comprising many of the most respected Parkinson's experts from around the world analyse a number of pre-selected compounds that show the potential to slow, stop or reverse Parkinson's to bring into clinical trials.

These compounds already have proven safety records in people and a number of them are already used to treat other conditions.
This programme has seen diabetes treatments, and treatments for mitochondrial dysfunction, amongst others, move forward into Parkinson's trials in a variety of centres in Europe and the US.

Another research, published in The Lancet Neurology, shows people with Parkinson's who were given the oral drug rivastigmine were 45 per cent less likely to fall and were considerably steadier when walking, compared to those not taking this medicine.

Parkinson's UK Research Fellow Dr Emily Henderson and principal researcher on the study, based at the University of Bristol, says, "With the degeneration of dopamine producing nerve cells, people with Parkinson's often have issues with unsteadiness when walking.

" Such patients, according to Henderson, also have lower levels of acetylcholine, a chemical which helps us to concentrate - making it extremely difficult to pay attention to walking.

"We already know that rivastigmine works to treat dementia by preventing the breakdown of acetylcholine; however our study shows for the first time that it can also improve regularity of walking, speed, and balance.

"This is a real breakthrough in reducing the risk of falls for people with Parkinson's.
" Parkinson's is a progressive neurological condition that affects movement and speech and at present, there is no cure and little understanding as to why some people develop the condition.

Worldwide, it is estimated that 10-20 million people are living with the disease and this number is expected to double by 2030.

Many of these cases are undiagnosed and untreated.


Source : UNI