Chlorhexidine bathing and nasal mupirocin effectively reduces ICU infections: Lancet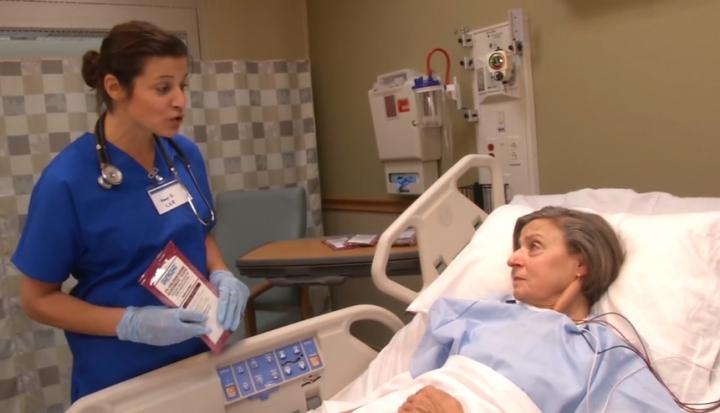 USA: Chlorhexidine bathing plus nasal mupirocin effectively reduces hospital-acquired infections finds a Clinical Trial published in The Lancet.
Decolonization with universal chlorhexidine (CHG) bathing and targeted mupirocin for MRSA (methicillin-resistant Staphylococcus aureus) carriers did not significantly reduce multidrug-resistant organisms in non-critical-care patients, according to findings from ABATE Infection trial.
The large, randomized ABATE (Active Bathing to Eliminate) Infection trial assessed the effectiveness of two infection control techniques: daily bathing with a soap containing the antiseptic chlorhexidine and adding the use of a nasal antibiotic, mupirocin, in patients with MRSA.
The insertion of medical devices for such as a catheter for treatment of certain medical conditions puts the patients at high risk for potentially life-threatening infection. In this study, published in The Lancet, the researchers have found a strategy that greatly reduced both overall infection and infection with antibiotic-resistant bacteria in a group of these patients.
While no statistically significant difference between the two intervention groups was seen within the population overall, the researchers did find that one subset of patients--those with medical devices--experienced a substantial benefit if they received the CHG/mupirocin intervention.
The study led by Susan S. Huang, the University of California Irvine School of Medicine, involved 330,000 adult patients in non-intensive care units in the HCA Healthcare system.
Previous clinical trials in intensive care units (ICUs) had shown that hospital-acquired infections could be dramatically reduced through such practices as CHG bathing, noted Dr. Huang. "Because there was a clear benefit with bacterial decolonization in the ICU setting, we pursued this trial to determine if similar interventions would reduce hospital-acquired infections in non-ICU settings, where the majority of such infections occur," she said. Decolonization refers to the removal of skin-surface bacteria that are normally harmless, but that may enter the bloodstream following surgery or other procedures and cause infection, including life-threatening sepsis.
During a five-month recruitment period, 53 community hospitals (comprising 194 non-ICU units) throughout the HCA Healthcare system were randomized to either the routine bathing arm or the CHG bathing plus mupirocin arm of the study. Five hospitals withdrew, leaving 24 hospitals in each arm of the 21-month-long intervention. During that period, the 330,000 patients enrolled in the trial had 1.3 million days of hospital care.
The study was implemented as a quality improvement effort using staff and caregivers already working in the units. "We provided resources including coaching calls, training binders, and instructional handouts for patients and caregivers, as well as a training video with actors that demonstrated how caregivers might answer patient concerns about CHG bathing," said Dr. Huang. Computer-based training was provided to 14,000 staff members in the participating hospitals. On request, trial team members visited sites to demonstrate CHG bathing techniques, but investigators were not on-site throughout the trial.
Key Findings:


There was no statistically significant difference between the study arms.


Patients with medical devices, such as central venous catheters or lumbar drains, benefitted from the CHG/mupirocin intervention. Among that subset of patients, investigators recorded a 30 percent decrease in bloodstream infections and a nearly 40 percent decrease in antibiotic-resistant bacteria, including MRSA and vancomycin-resistant enterococcus, compared to rates seen in similar patients in the standard bathing arm of the trial.


The benefit of CHG bathing for patients with devices was notable. Although they represented only 12 percent of the total non-ICU patient population, patients with devices had a disproportionately high risk for bacterial infection: they accounted for 37 percent of MRSA and VRE clinical cultures and more than half of all bloodstream infections.


Classic clinical trials typically recruit and enroll patients one by one, and are often costly, labor-intensive and time-consuming. According to Dr. Huang, pragmatic trials complement the strengths of classic clinical trials, but because they are performed under 'real world' conditions--for example, by weaving quality improvement strategies into existing care routines--they are usually less expensive.
For further reference log on to https://doi.org/10.1016/S0140-6736(18)32593-5