Children with CKD being increasingly prescribed nephrotoxic medicines, finds study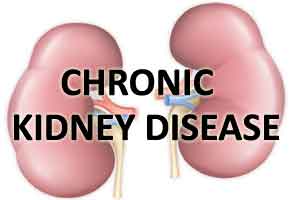 Canada: Children with chronic kidney disease (CKD) are being increasingly prescribed medications that are potentially nephrotoxic (toxic to kidneys), suggests a recent study in the CJASN journal.
CKD management in children focuses on limiting kidney injury, including avoiding nephrotoxic medications. However, there is no information on nephrotoxic medication prescription practices for children with CKD. Claire E. Lefebvre, Centre Hospitalier Universitaire Sainte-Justine, Montreal, Quebec, Canada, and colleagues determined the prevalence and rates of primary care prescriptions for potentially nephrotoxic medications in children with CKD versus without CKD.
For the purpose, the researchers analyzed 1997–2017 data on children who received care at general primary care practices in the United Kingdom. Children with CKD were matched 1:4 with patients without CKD. The researchers labeled medications as Category A (consistently recognized as toxic to the kidneys) and Category B (recognized as potentially toxic to the kidneys). The analysis included 1,018 patients with newly diagnosed CKD who were matched to 4,072 patients without CKD.
Primary analyses included the following medication classes: aminoglycosides, antivirals, nonsteroidal anti-inflammatory drugs, salicylates, proton pump inhibitors, and immunomodulators. Secondary analyses used an expanded nephrotoxicity definition that also included, among others, angiotensin-converting enzyme inhibitors and angiotensin receptor blockers.
Read Also: Protein shown to be predictor of kidney damage in children : JAMA
Key findings of the study include:


Overall, 26% of patients with and 15% of patients without CKD were prescribed one or more potentially nephrotoxic medication during follow-up.


The overall rate of nephrotoxic medication prescriptions was 71 prescriptions per 100 person-years in patients with CKD and eight prescriptions per 100 person-years in patients without CKD.


The respective rates of Class B prescriptions were 278 vs. 44 per 100 person-years.


Analyses revealed that children with CKD were prescribed medications that were potentially toxic to the kidneys at a rate that was 4-times higher than in children without CKD.


Read Also: Study shows children with CKD may have lower IQ
"We have shown that medications potentially toxic to the kidney are prescribed at high rates to children with kidney disease, suggesting the need for increased awareness among physicians and patients about this problem," said Dr. Lefebvre. "We hope this research will encourage future studies evaluating the reasons for these high rates and, eventually, the development of clinical decision support systems and physician education programs to reduce inappropriate nephrotoxic medication prescribing in children with CKD."
The study, "Primary Care Prescriptions of Potentially Nephrotoxic Medications in Children with CKD," is published in the Clinical Journal of the American Society of Nephrology (CJASN).
Source : Clinical Journal of the American Society of Nephrology