Childhood abuse increases risk of endometriosis in later life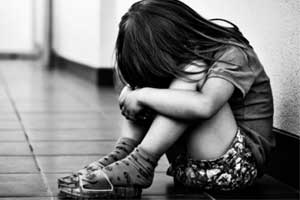 Sexual and physical abuse during childhood has previously been reported to be associated with chronic pelvic pain (CPP). Now, a new study published in the journal Human Reproduction has found that abuse during childhood and adolescence can lead to endometriosis during adulthood.
Endometriosis is a condition in which the layer of tissue that covers inside of the uterus i.e the endometrium, grows outside of it. In rare cases, it may occur on other body parts also. The patients with endometriosis may have lower abdominal pain, pain with periods, or pain with sexual intercourse, and may have difficulty in conceiving.
Holly R. Harris, assistant member of Epidemiology in Fred Hutch's Public Health Sciences Division, and colleagues conducted the study to determine whether there is an association between physical and sexual abuse occurring in childhood or adolescence and risk of laparoscopically-confirmed endometriosis. The found that women reporting severe-chronic abuse of multiple types had a 79 percent increased risk of laparoscopically-confirmed endometriosis.
"Both physical and sexual abuse were associated with endometriosis risk, with abuse severity, chronicity, and accumulation of types of abuse each associated with increased risk in a dose-response manner," said Dr. Harris.
For this prospective study, the researchers used data collected from 60,595 women within the Nurses' Health Study II from 1989 to 2013. The study population was primarily white female nurses between the ages of 25 to 42 at baseline. Participants received follow-up questionnaires every two years.
Key Results of the Study:


More than 3,000 cases of laparoscopically-confirmed endometriosis were diagnosed during 24 years of follow-up.


32 percent reported child/adolescent physical abuse only.


12 percent reported child/adolescent sexual abuse only.


21 percent of all women reported having experienced some level of both child/adolescent physical and sexual abuse.


Compared to those reporting no physical or sexual abuse, the risk of endometriosis was greater among those who experienced severe physical abuse or severe sexual abuse.


There was a stronger association between early life abuse and pain-associated endometriosis (versus endometriosis diagnosed in the absence of pain).


There was a 79 percent higher risk of laparoscopically-confirmed endometriosis for women reporting severe-chronic abuse of multiple types.


The associations between abuse and endometriosis were stronger among women presenting without infertility, a group that was more likely to have been symptomatic with respect to pain.


Read Also: Effects of Child abuse last long due to changes in neural structures in brain
"A growing body of literature suggests that early traumatic experiences affect the production of stress hormones and inflammatory responses, and these contribute to chronic pelvic pain and other pain syndromes. Our findings suggest that similar mechanisms may be involved in the association between early abuse and endometriosis diagnosed during adulthood. We need an increased focus on the potential underlying biological mechanisms to fully understand these relationships," Harris said. "This study adds to the growing evidence that abuse during childhood/adolescence is not rare and can have multiple consequences for lifelong health and wellbeing."
Based on the study, the authors concluded that early life sexual and physical abuse is associated with an increased risk of endometriosis. Severity, chronicity and accumulation of types of abuse were associated with greater risk. Understanding the mechanisms underlying these relations may better define the biologic impacts of abuse and the related pathophysiology of endometriosis.
For further information log on to
https://doi.org/10.1093/humrep/dey248
Source : With inputs from Human Reproduction�