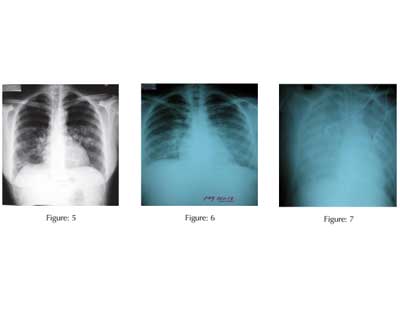 Mechanically ventilated patients in hospitals continue to receive chest radiographs (CXRs) daily at high rates even though guidelines recommend against this practice, reports a research published in the journal JAMA Network Open. The usage rate depends largely on the hospital at which the patient receives care rather than individual patient characteristics. At least 60 percent of such patients receive daily CXRs in American hospitals. The researchers found that the hospital that delivered mechanical ventilation to a patient is the primary largest determining factor in the daily use of CXRs.
The researchers did a retrospective cohort study to determine the frequency of daily CXR use for US patients receiving Mechanical Ventilation(MV), assess variability across hospitals, and evaluate whether the use has decreased over time.
The study included hospitalized adults (aged ≥18 years) receiving MV for 3 days or longer. The outcome was daily CXR use (up to 7 days) during MV.
Key study findings:
Three-fifths of patients received a CXR every day up to 7 days following MV initiation in the United States.
Practice varied substantially across hospitals, but three-quarters of hospitals performed daily CXRs on at least half of their patients receiving MV.
The practice of obtaining daily CXRs, after adjustment for patient case mix and hospital factors, declined from 2008 to 2014.
The hospital in which the patient received MV was the strongest risk factor for whether daily CXRs were obtained—higher-use hospitals were more than twice as likely to order daily CXRs.
Read Also: Lungs of premature babies can be examined using lasers rather than harmful Xrays
The authors concluded that daily CXR use in patients receiving MV remains a prevalent practice in the United States, though the rate is marginally declining and the hospital where a patient receives MV appears to be the largest driver of use of daily CXRs.
"These findings are both concerning and encouraging. Some hospitals may have created protocols, incentives, or cultures that allowed or even drove decreases in daily CXR use. This provides a key insight for targeting de-adoption of this practice, suggesting that efforts should be made at understanding and intervene at the institutional level," write the authors.
For reference log on to  10.1001/jamanetworkopen.2018.1119