Chest X Ray imaging on rise in ED despite CT availability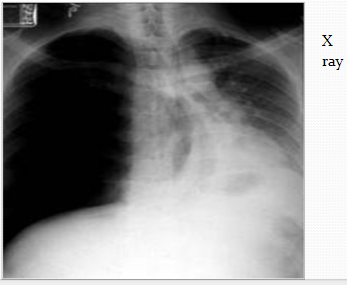 USA: Emergency department (ED) utilization of chest imaging has increased over the past two decades, according to a new study published in the Journal of the American College of Radiology. The utilization is highly variable, but with the increasing use of both CT and radiography, the use of CT seems additive rather than replacing radiography.
This increase in ED utilization of chest imaging was related not only to an increasing frequency of ED visits but also to increasing utilization per ED visit, note the researchers.
Joseph Chung, Department of Radiology, University of Chicago Medical Center, Chicago, Illinois, and colleagues conducted the study to assess national and state-specific changes in ED chest imaging utilization from 1994 to 2015 using Medicare data from the U.S. Centers for Medicare and Medicaid Services (CMS).
Also Read: Artificial Intelligence can quickly and accurately report Chest X-Rays
Key Findings:


Chest radiography utilization increased at a compound annual growth rate (CAGR) of nearly 5% during the study period, while CT climbed at a CAGR of over 20%.


Across states, utilization was highly variable, with 2015 radiography utilization per 1,000 ED visits ranging from 82 (Wyoming) to 731 (Hawaii) and CT utilization ranging from 18 (Wyoming) to 76 (Hawaii).


Between 2004 and 2015, most states demonstrated increases in the utilization of both radiography (maximal increase of CAGR 11.0% in Vermont) and CT (maximal increase of CAGR 21.0% in Maine).


Utilization of radiography declined in four states and utilization of CT in a single state.


Also Read: Common conditions that may mimic cardiac chest pain – Dr Srikant Sharma
"Longitudinal state-by-state data revealed considerable heterogeneity in the extent of state-level increases of the use of thoracic imaging in the ED setting," Chung said in a statement. "Despite this heterogeneity, nearly all individual states showed increased utilization over time for both ED thoracic radiology and CT."
Source : With inputs from Journal of the American College of Radiology