................................ Advertisement ................................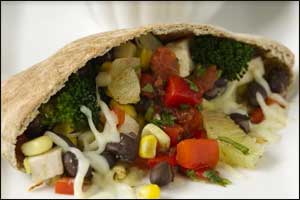 The global authority in rankings and consumer advice, U.S. News & World Report has released its annual assessment of the year's Best Diets. The Best Diets platform has revealed extensive data and information on 40 diet plans across nine categories to help million of people who diet each year to achieve healthier lifestyles.
The Mediterranean Diet ranks as a Best Diet Overall, tying for the No. 1 spot with the DASH Diet. Research suggests the Mediterranean Diet, a well-balanced eating plan, boosts longevity and helps prevent a number of chronic diseases.
The Flexitarian Diet takes the No. 3 overall spot, followed by Weight Watchers at No. 4 and a three-way tie for No. 5: MIND Diet, TLC Diet and Volumetrics.
Weight Watchers continues to hold onto the No. 1 spot for Best Weight-Loss Diets, Fast Weight-Loss Diets and Best Commercial Diets. Jenny Craig moves up a spot from 2017 to be the No. 2 Best Commercial Diet, followed by a tie for third between the Nutritarian Diet and Flat Belly Diet.
This year, U.S. News ranked two new diets: the Keto Diet and Nutritarian Diet. The popular Keto Diet – a low-carb, high-fat regimen – ties for last on the Best Diet Overall list. The Nutritarian Diet, created by Dr. Joel Fuhrman, president of the Nutritional Research Foundation, and designed to promote health and longevity, ties for No. 15 for Best Diet Overall.
"Whether you're trying to lose weight or manage a chronic disease like diabetes, the 2018 Best Diets rankings are designed to help consumers identify the right diet for their specific needs," said Angela Haupt, Assistant Managing Editor of Health at U.S. News. "By profiling and providing in-depth data on 40 diets, consumers can rely on U.S. News for the tools they need to feel empowered to make well-informed, personalized choices in order to maintain overall healthier lifestyles."
................................ Advertisement ................................
 To calculate the rankings, U.S. News convened an expert panel of the country's top nutritionists, dietary consultants and physicians specializing in diabetes, heart health and weight loss. Through an in-depth survey, each panelist scored the 40 diets in nine categories, including ease of compliance, the likelihood of losing significant weight in the short and long term, and effectiveness against cardiovascular disease and diabetes. For further details on how the rankings were calculated, see the methodology.
"There is an established theme of what is considered healthy eating, but no single diet is the best for all of us," said expert panelist Dr. David Katz, director of the Yale University Prevention Research Center. "The U.S. News Best Diets rankings reliably address the expertise from diverse nutrition professionals in evaluating diets. Ultimately, a 'best' diet is one that can be adopted, managed and sustained over time."
................................ Advertisement ................................
Anjali Nimesh Joined Medical Dialogue as Reporter in 2016. she covers all the medical specialty news in different medical categories. She also covers the Medical guidelines, Medical Journals, rare medical surgeries as well as all the updates in medical filed.
She is a graduate from Dr. Bhimrao Ambedkar University.
She can be contacted at editorial@medicaldialogues.in
Contact no. 011-43720751
................................ Advertisement ................................