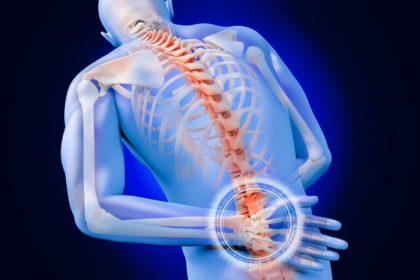 Results from a phase 3 placebo-controlled study show that CIMZIA® (certolizumab pegol) was found beneficial to demonstrate positive results in non-radiographic axial spondyloarthritis (nr-axSpA) compared with placebo at 52 weeks.
The study met the primary objective of achieving a major improvement, or ASDAS-MI, defined as a two-point improvement on the ASDAS at week 52 for CIMZIA-treated patients compared to placebo. The study also met Assessment of SpondyloArthritis International Society 40% (ASAS40) response at week 12, meeting the secondary objective.
Axial spondyloarthritis (axSpA) is a chronic inflammatory disease predominantly affecting the axial skeleton (sacroiliac joints and spine). Nonradiographic axSpA (axSpA without radiographic sacroiliitis) and ankylosing spondylitis (AS; the radiographic form of axSpA) are considered nowadays as two consecutive stages of one disease.
Generally, the diagnosis of the nr-axSpA face is delayed or incorrect and at present, there are no FDA approved options to treat this condition.
Atul Deodhar, the lead investigator of the study said that the study included nr-axSpA patients with objective signs of inflammation, an extended placebo phase, and allowed for modification of background medications to help gain a deeper understanding of the natural history of axSpA and to demonstrate the need for biologic treatment for this disease.
The randomized C-AXSPAND Phase 3 trial included 317 adult patients to examine the efficacy of CZP with nr-axSpA to receive either CZP or placebo. During the 52-week trial period, the treatment group received a 400mg dose of CZP subcutaneously at weeks 0, 2, and 4, followed by 200mg of CZP every 2 weeks starting at week 6; or placebo.
At week 52, 47.2% of patients who received CZP demonstrated major improvement response in Ankylosing Spondylitis Disease Activity Score (ASDAS-MI) vs 7% who received placebo (the primary endpoint). ASDAS-MI is a composite index endorsed by the Assessment of SpondyloArthritis International Society (ASAS) and Outcome Measures in Rheumatology (OMERACT). The index measures C-reactive protein, and patient-reported outcomes, such as back pain, duration of morning stiffness, patient global assessment of the disease, and peripheral pain/swelling.
This is the first trial to report imaging data in both AS and nr-axSpA patients over 4 years. Limited spinal radiographic progression was observed in CZP-treated patients with lower progression between weeks 96 and 204 compared with the first 96 weeks. Limited change in radiographic sacroiliitis was observed. Early reductions in MRI inflammation were maintained to week204.
The study results of C-AXSPAND  emphasised the importance of CIMZIA as an effective and durable treatment option for patients with non-radiographic axial spondyloarthritis and assessed the efficacy of CIMZIA in a one-year, placebo-controlled trial.
The study was published in BMJ
For  more reference log on to http://ard.bmj.com/content/76/Suppl_2/60.2