Certain Drugs, supplements improve sperm quality but do they improve fertility?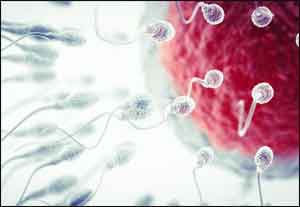 Certain Drugs, supplements like Follicle-stimulating hormone, Tamoxifen, Pentoxifylline, Kallikrein etc. improve sperm health and semen parameters according to a systematic review published in the journal European Urology. They are obviously used for fertility but the big question is does empiric medication for infertility improve live birth rate?
Infertility is a significant clinical problem today which affects 1 out of 6 couples worldwide. It has been observed nowadays far from being a women associated problem, infertility is attributable to men as well. 40-50% of infertility is associated with malefactors and as many as 2% of all men suffer from suboptimal sperm parameters. Nowadays the pharmaceutical market is flooded with drugs and supplements which promises to improve sperm quality in men. There are a few pieces of evidence that empiric medicines and supplements may improve sperm health but how much progress did it make in live birth rates is still controversial.
Recently, an association of researchers, from European association of urology in collaboration with other hospitals and institutes, has systematically reviewed eviendences comparing the benefits of nutritional and medical therapy on pregnancy rates and semen parameters in men with idiopathic infertility.
For the current analysis, researchers examined data from 61 experiments that tested the effectiveness of a wide range of drugs and supplements for improving semen parameters and the odds of live birth.
They looked for improvements in sperm concentration, morphology, and motility.
"This systematic review has identified several medical and nutritional treatments options that appear to improve semen parameters," said senior study author Dr Muhammad Imran Omar of the University of Aberdeen in the UK.
Experts feel- "In spite of this, there are limited data suggesting pregnancy and live birth rates are increased,"
Key observations of the study-
Only four of the studies in the analysis reported birth rates, and there were too few births across all of the studies to assess what interventions might work best, the study authors note.
Roughly half of the studies looked at pregnancy rates, but here too, the total number of pregnancies was too low to draw firm conclusions about whether or how specific drugs or supplements might help.
Coenzyme Q10, a nutritional supplement that acts as an antioxidant and is commonly taken for a variety of heart conditions, was tied to gains in sperm count, motility and morphology in three of four studies lasting three to six months. But the quality of the evidence was deemed "low," researchers point out.
Six studies examined nutritional supplements with L-carnitine, an amino acid that can help the body burn fat for energy. Sperm count and motility appeared to improve with L-carnitine, but not the size and morphology of sperm. These results were also rated "very low certainty."
Follicle-stimulating hormone (FSH) used by men to stimulate the production of sperm was tied to higher pregnancy rates in five studies, but the evidence was also of low certainty. FSH also appeared to improve sperm count and morphology but not motility, again, with very low certainty.
Tamoxifen, prescribed to improve sperm quality, was tied to better sperm count, motility and morphology but not to improved pregnancy rates. This evidence was "low" or "very low" quality.
Pentoxifylline, a drug typically prescribed to improve blood flow, appeared to improve sperm count, motility and morphology in three studies lasting three to six months. But researchers considered the evidence low-certainty.
Kallikrein, an enzyme that improves blood flow, didn't improve pregnancy rates but it was tied to improved sperm count and motility.
Wide variation in the size, duration and design of the smaller studies in the analysis make it hard to draw firm conclusions about which drugs or supplements might be best for men to take when they have infertility, the researchers conclude.
"Most of the studies have only investigated changes to sperm quality and not whether men who are given these interventions are more likely to get their partner pregnant," said Dr. Allan Pacey, an andrology researcher at the University of Sheffield in the UK, who wasn't involved in the study.
For further reference log on to :
SOURCE: https://bit.ly/2ttyxMx