Ceftriaxone 1g IM first line treatment of gonorrhoea, says 2019 BASHH Guideline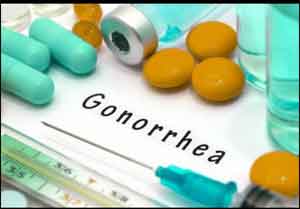 A newly updated 2019 guideline on the management of gonorrhoea has been released by the British Association for Sexual Health and HIV. The 2019 guidelines an update on 2011 guideline. This guideline offers recommendations for the diagnostic tests, treatment regimens and health promotion principles needed for the effective management of gonorrhoea in people aged 16 years and older.
"These new guidelines set out the latest evidence-based recommendations for the management and treatment of gonorrhoea," said Olwen Williams, FRCP, FLSW, President of the British Association for Sexual Health and HIV (BASHH).Olwen added that updating the guidelines has been a "major priority for BASHH in recent months" due to the concerning spread of antibiotic-resistant strains of gonorrhoea (GC).
Key Recommendations of new guidelines which are updates on the previous guideline include-


First line empirical treatment is now monotherapy with ceftriaxone 1g intramuscularly.


If antimicrobial susceptibility test results from all sites of infection are available prior to treatment and the isolate is sensitive to ciprofloxacin, then this should be used for treatment in preference to ceftriaxone.


Ciprofloxacin should not be used in patients who have experienced previous serious side effects from a fluoroquinolone or quinolone antibiotic.


The inclusion of testing recommendations in people following genital reconstructive surgery


Recommendations for extra-genital testing in those with suspected or confirmed antimicrobial resistance.


Epidemiological treatment is recommended only for those presenting within 14 days of exposure.


For those presenting after 14 days of exposure, we recommend treatment based on the results of testing


Culturing all patients with suspected or confirmed gonorrhoea, not only for surveillance purposes but also so that highly drug-resistant strains can be identified early.


The guidelines recommend a test of cure in ALL individuals with gonorrhoea.


"We hope that this new guidance will further strengthen antimicrobial stewardship initiatives and reduce the risk of onward transmission of the infection. We urge all health care professionals involved in the management of gonorrhea to implement these new guidelines as quickly and thoroughly as possible," added Williams.
For further reference log on to :
https://www.bashhguidelines.org/media/1208/gc-2019.pdf