................................ Advertisement ................................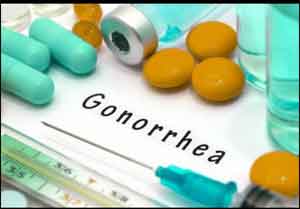 A newly updated 2019 guideline on the management of gonorrhoea has been released by the British Association for Sexual Health and HIV. The 2019 guidelines an update on  2011 guideline. This guideline offers recommendations for the diagnostic tests, treatment regimens and health promotion principles needed for the effective management of gonorrhoea in people aged 16 years and older.
"These new guidelines set out the latest evidence-based recommendations for the management and treatment of gonorrhoea," said Olwen Williams, FRCP, FLSW, President of the British Association for Sexual Health and HIV (BASHH).Olwen added that updating the guidelines has been a "major priority for BASHH in recent months" due to the concerning spread of antibiotic-resistant strains of gonorrhoea (GC).
Key Recommendations of new guidelines which are updates on the previous guideline include-
................................ Advertisement ................................
First line empirical treatment is now monotherapy with ceftriaxone 1g intramuscularly.
If antimicrobial susceptibility test results from all sites of infection are available prior to treatment and the isolate is sensitive to ciprofloxacin, then this should be used for treatment in preference to ceftriaxone.
Ciprofloxacin should not be used in patients who have experienced previous serious side effects from a fluoroquinolone or quinolone antibiotic.
The inclusion of testing recommendations in people following genital reconstructive surgery
Recommendations for extra-genital testing in those with suspected or confirmed antimicrobial resistance.
Epidemiological treatment is recommended only for those presenting within 14 days of exposure.
For those presenting after 14 days of exposure, we recommend treatment based on the results of testing
Culturing all patients with suspected or confirmed gonorrhoea, not only for surveillance purposes but also so that highly drug-resistant strains can be identified early.
The guidelines recommend a test of cure in ALL individuals with gonorrhoea.
"We hope that this new guidance will further strengthen antimicrobial stewardship initiatives and reduce the risk of onward transmission of the infection. We urge all health care professionals involved in the management of gonorrhea to implement these new guidelines as quickly and thoroughly as possible," added Williams.
................................ Advertisement ................................
For further reference log on to :
https://www.bashhguidelines.org/media/1208/gc-2019.pdf
................................ Advertisement ................................
Author Details
Dr Kamal Kant Kohli-MBBS, DTCD- a chest specialist with more than 30 years of practice and a flair for writing clinical articles, Dr Kamal Kant Kohli joined Medical Dialogues as an Editor-in-Chief for the Speciality Medical Dialogues section. Besides writing articles, as an editor, he proofreads and verifies all the medical content published on Medical Dialogues including those coming from journals, studies,medical conferences,guidelines etc.
Before Joining Medical Dialogues, he has served at important positions in the medical industry in India including as the Hony. Secretary of the Delhi Medical Association as well as the chairman of Anti-Quackery Committee in Delhi and worked with other Medical Councils in India. Email: editorial@medicaldialogues.in. Contact no. 011-43720751
To know about our editorial team click here
................................ Advertisement ................................