CDC's treatment Guidelines of Chancroid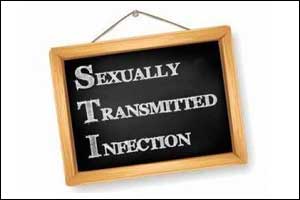 Center for Disease Control and Prevention has come out with Chancroid treatment guidelines which is a sexually transmitted disease (STD). These guidelines for the treatment of persons who have or are at risk for sexually transmitted diseases (STDs) were updated by CDC after consultation with a group of professionals knowledgeable in the field of STDs and they have been prepared by the NNPTC, NCSD, and ASTDA, with support from the CDC division of STD prevention.
CDC treatment Guidelines of Chancroid :
| | | | |
| --- | --- | --- | --- |
| DRUG | DOSAGE | MODE | DURATION |
| Azithromycin or | 1g | orally | Single Dose |
| Ceftriaxone or | 250mg | IM | Single Dose |
| Ciprofloxacin or | 500mg | Orally | BD for 3days |
| Erythromycin base | 500mg | Orally | TID for 7days |
Pregnancy:
Ceftriaxone is the treatment of choice.
Follow up:


Patients should be re-examined 3–7 days after initiation of therapy. If treatment is successful, ulcers usually improve symptomatically

within 3 days

and objectively

within 7 days

after therapy.


If no clinical improvement is evident, the clinician must consider whether -
1) the diagnosis is correct,
2) the patient is coinfected with another STD,
3) the patient is infected with HIV,
4) the treatment was not used as instructed, or
5) theH. ducreyi strain causing the infection is resistant to the prescribed antimicrobial.


The time required for complete healing depends on the size of the ulcer; large ulcers might require >2 weeks.


Healing is slower for some uncircumcised men who have ulcers under the foreskin.


Clinical resolution of fluctuant lymphadenopathy is slower than that of ulcers and might require needle aspiration or incision and drainage, despite otherwise successful therapy.


Although needle aspiration of buboes is a simpler procedure, incision and drainage might be preferred because of reduced need for subsequent drainage procedures.


HIV infection:


Persons with HIV infection who have chancroid should be monitored closely because they are more likely to experience treatment failure and to have ulcers that heal slowly.


Persons with HIV infection might require repeated or longer courses of therapy, and treatment failures can occur with any regimen.


Men who are uncircumcised and patients with HIV infection do not respond as well to treatment as persons who are circumcised or HIV-negative.


Patients should be tested for HIV infection at the time chancroid is diagnosed. If the initial test results were negative, a serologic test for syphilis and HIV infection should be performed 3 months after the diagnosis of chancroid.


Management of sex partners & other considerations:


Regardless of whether symptoms of the disease are present, sex partners of patients who have chancroid should be examined and treated if they had sexual contact with the patient during the 10 days preceding the patient's onset of symptoms.


For further reference log on to :
http://www.ncsddc.org/resource/2015-cdc-std-treatment-guidelines-summary-chart/
Source : With inputs from NCSDDC