CDC updates guidance on vaping illness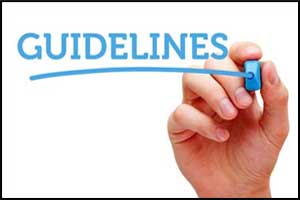 The Centers for Disease Control and Prevention (CDC) today released updated interim clinical guidance for healthcare providers regarding lung injury associated with e-cigarette, or vaping, product use. Due to the continuing and growing number of e-cigarette- or vaping-associated lung injury (EVALI) cases, the CDC has issued interim guidance to assist with assessment, evaluation, management, and follow-up.
The updates are important because EVALI is a diagnosis of exclusion and it addresses exposures, advising patients to discontinue products.
"I can't stress enough the seriousness of these lung injuries associated with the use of e-cigarette or vaping products," Anne Schuchat, MD, CDC principal deputy director, said during a press briefing today. "This is a critical issue and even while we learn more, we need to take steps to prevent additional cases."
Earlier guidance released in August was based on only limited data from the first reported cases. The updated guidance is based on information from a much larger number of cases, Schuchat said.
Key points are -


To date: 1299 cases (49 states, D.C.), 26 deaths (21 states) reported.


Medical history: a probe for recent e-cigarette, vaping product, substance type, brand/name, use duration/frequency, time of last use, product delivery system, method.


Conduct physical exam per above findings, including vital signs, pulse oximetry.


Use clinical findings to guide labs; respiratory panel plus influenza testing strongly recommended.


Base additional testing on community-acquired pneumonia, other infectious diseases guidelines.


Imaging: radiographic findings consistent with EVALI: pulmonary infiltrates on chest x-ray (CXR), opacities on chest CT; consider former on all patients based on history, symptoms, and latter if CXR, clinical findings inconsistent.


Consider hospital admission, especially in patients with decreased O2 saturation (<95%) on room air, in respiratory distress, or with pulmonary reserve-compromising comorbidities.


Outpatient management: case-by-case in clinically stable for whom 24-48-hour follow-up is ensured.


Treatment: based on consultation with pulmonologist; base discontinuation on clinical symptoms.


Follow-up 1-2 weeks postdischarge, retest at 1-2 months.


For Further reference log on to :
MMWR.
Published online October 11, 2019.
Full text
Source : Centers for Disease Control and Prevention