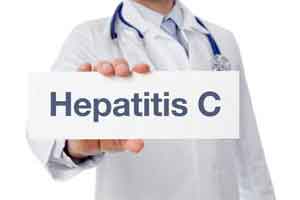 The American College of Physicians (ACP) and the Centers for Disease Control and Prevention (CDC) say that hepatitis B is a serious health threat and should be a public health priority. They recommend screening at-risk adults, increasing hepatitis B vaccination rates, and linking infected persons to care. They have jointly issued new recommendations for care of patients with hepatitis B including screening and vaccination with an aim to reduce chronic hepatitis B infections by screening at-risk adults, increasing hepatitis B vaccination rates, and linking infected persons to care.The guidance has been Published in the Annals of Internal Medicine.
Must vaccinate the following at-risk adults:
 Patients at risk from sexual exposure — e.g., people whose partners are positive for hepatitis B surface antigen (HBsAg), sexually active people who are not in a monogamous relationship, patients who are being seen for a possible sexually transmitted infection, and men who have sex with men
Those at risk from mucosal or percutaneous exposure to blood — e.g., injection drug users, healthcare workers
Patients with chronic liver disease, end-stage renal disease, or HIV
Pregnant patients who have high-risk sexual activity or drug use
People who travel to countries where HBV infection is endemic
Must screen the following at-risk groups for hepatitis B infection:
People born in countries with an HBV prevalence of 2% or above
Men who have sex with men
Injection drug users
Patients with HIV or end-stage renal disease
Household and sexual contacts of patients with HBV
Blood and tissue donors
Pregnant women
People with hepatitis C or those who have elevated alanine aminotransferase levels
Incarcerated people
Infants born to HBV-infected mothers
All the patients who test positive for HBsAg should be provided counseling and HBV-directed care.Physicians should provide or refer all patients identified with HBV for post-test counseling and hepatitis B-directed care, ACP and the CDC advised. All patients with chronic hepatitis B should be routinely evaluated for hepatocellular carcinoma and treatment eligibility through a history and physical exam.
For more details click on the link :
http://annals.org/aim/fullarticle/2664089/hepatitis-b-vaccination-screening-linkage-care-best-practice-advice-from