................................ Advertisement ................................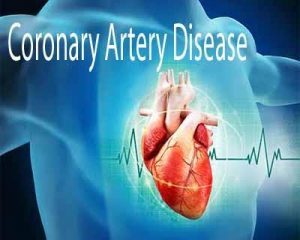 National Institute for Health and Care Excellence (NICE) after literature review in Nov. 2016, updated the guideline to recommend coronary computed tomographic angiography (CCTA) as the initial test for all patients without known coronary artery disease (CAD) who present with atypical and typical angina, and for those with non anginal chest pain who have an abnormal resting electrocardiogram. Was NICE absolutely right? In this issue of JAMA Internal Medicine, Foy and colleagues performed an informative and timely systematic review and meta-analysis of randomized clinical trials that compared CCTA with functional strategies in patients with suspected coronary artery disease.
The researchers in order to compare the clinical effectiveness of CCTA with that of functional stress testing for patients with suspected CAD, conducted a systematic literature search in PubMed and MEDLINE for English-language randomized clinical trials of CCTA published from January 1, 2000, to July 10, 2016.
The stress was laid on randomized clinical trials that compared a primary strategy of CCTA with that of functional stress testing for patients with suspected CAD and reported data on patient clinical events and changes in therapy.The outcomes of interest were all-cause mortality, cardiac hospitalization, myocardial infarction, invasive coronary angiography, coronary revascularization, new CAD diagnoses, and change in prescription for aspirin and statins.
................................ Advertisement ................................
Thirteen trials were included, with 10 315 patients in the CCTA arm and 9777 patients in the functional stress testing arm who were followed up for a mean duration of 18 months. There were no statistically significant differences between CCTA and functional stress testing in death (1.0% vs 1.1%; risk ratio [RR], 0.93; 95% CI, 0.71-1.21) or cardiac hospitalization (2.7% vs 2.7%; RR, 0.98; 95% CI, 0.79-1.21), but CCTA was associated with a reduction in the incidence of myocardial infarction (0.7% vs 1.1%; RR, 0.71; 95% CI, 0.53-0.96). Patients undergoing CCTA were significantly more likely to undergo invasive coronary angiography (11.7% vs 9.1%; RR, 1.33; 95% CI, 1.12-1.59) and revascularization (7.2% vs 4.5%; RR, 1.86; 95% CI, 1.43-2.43). They were also more likely to receive a diagnosis of new CAD and to have initiated aspirin or statin therapy.
It was found that compared with functional stress testing, CCTA is associated with a reduced incidence of myocardial infarction but an increased incidence of invasive coronary angiography, revascularization, CAD diagnoses, and new prescriptions for aspirin and statins. Despite these differences, CCTA is not associated with a reduction in mortality or cardiac hospitalizations.
................................ Advertisement ................................
However, the evidence to date supports that CCTA may improve important clinical outcomes, a fact that should be shared with patients during the decision-making process regarding test choice.
For more details click on the link: doi:10.1001/jamainternmed.2017.4772
Dr Kamal Kant Kohli-MBBS, DTCD- a chest specialist with more than 30 years of practice and a flair for writing clinical articles, Dr Kamal Kant Kohli joined Medical Dialogues as an Editor-in-Chief for the Speciality Medical Dialogues section. Besides writing articles, as an editor, he proofreads and verifies all the medical content published on Medical Dialogues including those coming from journals, studies,medical conferences,guidelines etc.
Before Joining Medical Dialogues, he has served at important positions in the medical industry in India including as the Hony. Secretary of the Delhi Medical Association as well as the chairman of Anti-Quackery Committee in Delhi and worked with other Medical Councils in India. Email: editorial@medicaldialogues.in. Contact no. 011-43720751
To know about our editorial team click here
................................ Advertisement ................................