CAUTION!! Man suffered stroke after cracking his neck: A Case of Cervical Artery Dissection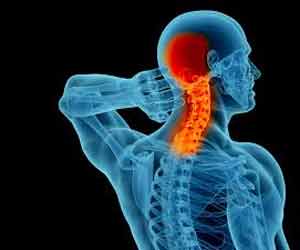 In a bid to get relief from neck discomfort a man tried stretching his neck which ruptured an artery of his neck and caused a stroke.
Cervical artery dissection is a condition where any of the four arteries (two carotid arteries and two vertebral arteries) in the neck that passes blood to the brain gets torn. The initial symptom of this condition is a stroke. It is a major cause of stroke in young adults, yet despite standard treatment with anticoagulants or antiplatelet drugs, its management of this condition is uncertain.
Read also: An unusual case of lacunar stroke with oral contraceptives
In this case, the patient's neck cracking caused a tear in one of the arteries and eventually a stroke. The phenomenon is rare but very dangerous.
According to the media reports, the 28-years-old man was feeling discomfort in his neck. Therefore he thought that some stretches may help him get rid of the distress. While he was stretching his neck he heard a pop which quite common when someone stretches his/her neck. the patient described to the media that after this his left side became numb and he was unable to walk straight.
The patient was rushed to the emergency where the doctor's examined his condition and declared that he had a stroke. The condition may happen due to an abrupt trauma to the neck which is known to increase the risk of stroke. A stroke may occur if a blood clot is formed at the injured site and blocks the blood flow.
Read also: BP maintained at 130/80 mm Hg prevents stroke recurrence, finds study
Taking a cue from the case experts suggested that people should be aware of the fact that there no save way of stretching your neck and one should simply avoid doing it as it can cause potential complications.