Catheter ablation superior to drug therapy in atrial fibrillation and heart failure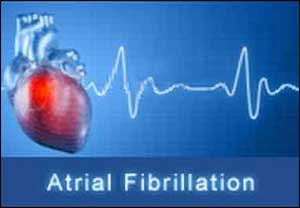 New York: Catheter ablation seems to provide better outcomes than conventional drug therapy alone in patients with heart failure (HF) and atrial fibrillation (AF), according to a new meta-analysis of randomized data.
The study, published in the journal Annals of Internal Medicine finds that ablation was associated with reductions in all-cause mortality, heart failure hospitalizations, and also improved LV function, functional capacity, and quality of life. Major adverse events were more frequent with ablation, although the difference didn't reach statistical significance.
Atrial fibrillation is associated with thromboembolic stroke, systemic embolism, and decompensated heart failure. Catheter ablation is an established therapeutic strategy for atrial fibrillation, but guidelines recommend caution in certain patients. The benefits and harms of catheter ablation versus drug therapy for patients with atrial fibrillation have not been firmly established.
Mohit K. Turagam, Icahn School of Medicine, Mount Sinai Hospital, New York, and colleagues conducted this pooled analysis of six randomized controlled trials (RCTs) involving 775 patients to compare benefits and harms between catheter ablation and drug therapy in adult patients with AF and HF.
Also Read: Apixaban as safe as warfarin during catheter ablation of AF
Key Findings:


Compared with drug therapy, AF ablation reduced all-cause mortality (9.0% vs. 17.6%) and HF hospitalizations (16.4% vs. 27.6%)


Ablation improved left ventricular ejection fraction (LVEF), 6-minute walk test distance, peak oxygen consumption (V

o

2max), and quality of life.


Serious adverse events were more common in the ablation groups, although differences between the ablation and drug therapy groups were not statistically significant (7.2% vs. 3.8%).


Also Read: Catheter Ablation found better than Pharmacological Therapies in atrial fibrillation
Based on the study, the authors concluded that in patients with AF and HF catheter ablation was superior to conventional drug therapy in improving all-cause mortality, HF hospitalizations, LVEF, 6-minute walk test distance, Vo2max, and quality of life, with no statistically significant increase in serious adverse events.
For further reference log on to http://annals.org/aim/article/doi/10.7326/M18-0992
Source : With inputs from �Annals of Internal Medicine