Castle Score: A new method of predicting procedural success in CTO PCI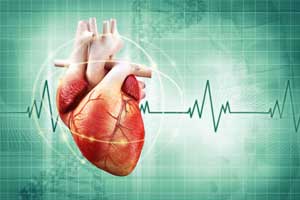 CTO PCI is the nonsurgical percutaneous coronary intervention to treat patients with chronic total occlusion (CTO), or complete blockages, of the coronary arteries. CTOs are the common findings on coronary angiograms can be opened successfully with special equipment and operator's experience.
CTOs are blockages that have typically been present for more than three months. These blockages are a result of a severe build-up of fatty deposits or plaque within the arteries (atherosclerosis) and are one of the complications from coronary artery disease (CAD).
In the past, the success of CTO PCI used to be very low but recent additions of wires, microcatheters and guide extensions coupled with increasing skills and experience of the operators have increased the success enormously. In the recent registries, 90% of technical success rates have been achieved in the hands of experienced operators.
Lately, in order to assess the likelihood of procedure success and better patient outcomes, a number of predictive scores have been devised. The first and most commonly used was J-CTO. The latest addition in this list is by the Euro CTO group which has conducted the largest trial and has reported the development and validation of a new success prediction score which they have named as CASTLE score. This score has made use of a large database and derived from outcomes from high volume operators (>50 CTO PCI in a year). They studied 20,627 patient's procedure and success was obtained in 84-87% of the patients. Six covariates have been identified:


prior coronary artery bypass surgery;


age ≥75 years;


blunt or nonvisible stump;


tortuosity;


length ≥20 mm;


severe calcification


This score is found to be much better than J-CTO score in predicting the procedure success. The new associated factors are for predictive failures are:


age >65 years


lesion length >23mm


use of the retrograde approach


The best use of this database can also be in predicting the risk of complications. The serious complications were found to be less common than technical failures.
The study is published in the
Journal of the American College of Cardiology.
For further reference follow the link: 10.1016/j.jcin.2018.11.02
Dr. Prem Aggarwal is a renowned cardiologist and founder of Medical Dialogues.