Case of Vitamin B12 deficiency mimics as primary progressive multiple sclerosis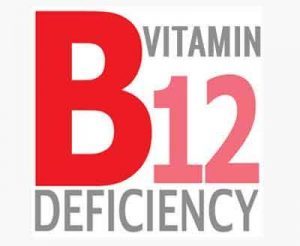 A case of a patient with cobalamin deficiency or Vitamin B12 deficiency which was mistaken with multiple sclerosis (MS) was reported in the BMJ.
Cobalamin also called vitamin B12 is a vitamin important for the normal formation of red blood cells and for the health of the nerve tissues. Undetected and untreated vitamin B12 deficiency can lead to anemia and permanent nerve and brain damage. Cobalamin deficiency often manifests with neurologic symptoms and may rarely mimic multiple sclerosis (MS) among other neurological disorders. However, MRI changes associated with cobalamin deficiency are typically spinal predominant and distinct from MS-related changes.
Multiple sclerosis is a chronic, inflammatory, autoimmune disease of the central nervous system. It is among the most common causes of neurological disability in young adults and occurs more frequently in women than in men. The first symptoms of the disease appear in most patients between the ages of 20 and 40. In most people, MS starts with a relapsing-remitting course, in which episodes of worsening function (relapses) are followed by recovery periods (remissions). These remissions may not be complete and may leave patients with some degree of residual disability. Many, but not all, patients with MS experience some degree of persistent disability that gradually worsens over time. In some patients, disability may progress independent of relapses, a process termed secondary progressive multiple sclerosis (SPMS).
Some studies have found a higher rate of vitamin B12 or Cobalamin deficiency in people with MS than in people without MS. One study found that although the levels of B12 in the blood were normal in people with MS, the levels in their cerebrospinal fluid were lower than usual, although the reason for this difference was not clear. Other studies have found no link between vitamin B12 deficiency and MS.
The authors reported a case of a patient with cobalamin deficiency who was recommended by her primary neurologist to commence treatment with ocrelizumab, a potent anti-CD20 B-cell depleting monoclonal antibody, after being diagnosed with primary progressive MS. However, cervical spine MRI demonstrated changes classical of cobalamin deficiency including 'inverted V sign' signal hyperintensity and following parenteral cobalamin supplementation her neurological symptoms quickly and dramatically improved.
For more details follow the link