Case of Oral Contraceptives leading to Stroke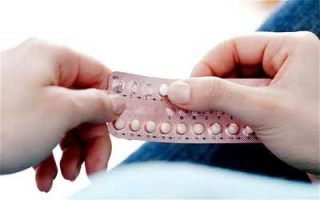 A number of studies have been devoted to the relationship between oral contraceptives and stroke tell now. Stroke risk is greatly increased if associated risk factors are present, in particular, hypertension, cigarette smoking, and migraine. Oral contraceptives, even at low doses, significantly increase the risk of cerebral venous thrombosis, which is further enhanced if congenital thrombophilia is present.A case study of a woman presenting with stroke due to oral contraceptives has been reported by Dr.Caitlin Carlton from the Neurological Institute, University Hospitals, Cleveland Medical Center, OH, and colleagues.The case study has been published in Journal Stroke.
A 27-year-old, previously healthy woman with no history of a migraine presented to the emergency department with sudden-onset left hemiparesis. Her only stroke risk factor was oral contraceptive use for the past several months. She awoke in normal health but soon developed left-sided weakness. On arrival to the emergency department, she had a blood pressure of 126/73 and a heart rate of 88. National Institutes of Health Stroke Scale was 5 for a left facial droop, hemiparesis, and dysarthria. Her computed tomography head was normal. She received intravenous tPA (tissue-type plasminogen activator) at her local hospital and was transferred to a comprehensive stroke center. On arrival, she had improved to a National Institutes of Health Stroke Scale of 2 for left facial droop and left arm drift. Magnetic resonance imaging of the brain revealed diffusion restriction within the right insula, putamen, and caudate (Figure [A] and [B]). Magnetic resonance angiography of the head and neck showed no intracranial or extracranial stenosis (Figure [C] and [D]). Fat-saturated imaging was considered but not done because she had widely patent arteries and no symptoms suggestive of dissection, such as a headache or neck pain. She underwent an extensive workup, including transesophageal echocardiogram with bubble study, cardiac monitoring for paroxysmal atrial fibrillation, hemoglobin A1c, lipid panel, lupus anticoagulant, anticardiolipin antibodies, antinuclear antibodies, antithrombin-3, β-2 glycoprotein, homocysteine, protein C and S, and genetic testing for prothrombin gene mutation and Factor V Leiden. All testing was negative for a potential cause of stroke. She was diagnosed with cryptogenic stroke and discharged on aspirin and statin. Her oral contraceptive pills (OCPs) were stopped.
The following are key points to remember from the case study on oral contraceptives and ischemic stroke risk:


Careful follow-up and communication regarding contraceptive choices can prevent the morbidity and mortality risk associated with both ischemic stroke and unintended pregnancy.


Modern combined oral contraceptive pills (OCPs) have a lower dose of estrogens and less risk of stroke than older contraceptive formulations.


The risk of ischemic stroke in patients using combined oral contraceptives is increased in patients with additional stroke risk factors, including smoking, hypertension, and migraine with aura.


The risk of ischemic stroke because of combined OCPs is less than the risk associated with pregnancy.


Clinicians should consider the constellation of stroke risk factors in concert with OCP formulation to determine individual stroke risk and the best contraceptive to reduce that risk in an individual woman.


Data linking stroke and OCP use in patients with a migraine are limited and conflicting.


International Headache Society guidelines find no contraindications to combined OCP use in patients who have a migraine without aura or lack other stroke risk factors (i.e., diabetes, hyperlipidemia, hypertension, smoking, and obesity).


While these guidelines warn of a potential increased risk of stroke in patients who have a migraine with aura, there are no specific guidelines to not use OCPs in these patients.


Use of nonestrogen contraception, such as an intrauterine device (IUD), progestin injections, or progestin implant, is recommended for women with multiple risk factors for stroke.


The American College of Obstetricians and Gynecologists guidelines further recommend that clinicians consider progestin-only (pill, IUD, injection, and implant) or nonhormonal (copper IUD, surgery, and barrier) contraceptive methods to women with migraine with focal neurological signs (for example, hemiplegic migraine), women ≥35 years of age, and smokers.


For more details click on the link:
https://doi.org/10.1161/STROKEAHA.117.020084
Source : with inputs acc.org