Case of liver damage due to green tea supplements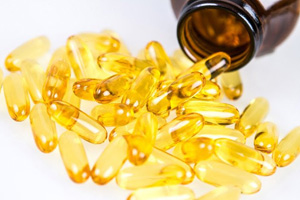 Green tea supplements might not be as healthy for you as thaught. Taking a green tea supplement is a bit different than drinking green tea, which is generally safe.
This is a case of a middle-aged man who, in a bid to get healthy took up green tea capsules and ended up needing a liver transplant.This has certainly highlighted the topic of the safety of dietary supplements again.
As part of his mid-life health kick, Jim McCants had started taking a green tea supplement because he had heard it might have cardiac benefits. But to his dismay, the pills caused serious damage to his liver requiring an urgent transplant.
Also Read: Hundreds of food supplements contain undeclared drugs : JAMA
Experts point out that experiences like that of Mr. McCants, are "extremely unusual".
Trying to identify the cause of Jim's liver injury, those treating him ruled out alcohol. "For the last 30 years I drank maybe a six-pack of beer a year, no wine. So alcohol was not a big part of my life," Jim says. They also ruled out prescription drugs - he wasn't taking any at the time - and smoking, something he had never done.
"Then my hepatologist drilled in to, 'What about any over-the-counter supplements?'" says Jim.
He had been taking the green tea supplement for two to three months when he became ill. According to Jim's medical record this is the presumed cause of his liver injury. "It was shocking because I'd only heard about the benefits," remembers Jim. "I'd not heard about any problems."
Also Read: A case of hepatitis induced by turmeric supplement
What is it about green tea supplements that might cause harm at certain doses to some people? Scientists do not know for certain. Because green tea has been drunk for thousands of years, supplements consisting of its concentrated form are regulated in the US and Europe as foods, not medicines. That means that specific safety testing has not been required, so the scientific picture of how green tea supplements might affect our health is incomplete.
In the UK, supplements are subject to EU regulations over their safety and the health claims manufacturers make about the products. Approved supplements bought from reputable businesses are almost always going to be safe, provided the manufacturer's instructions are followed, doctors say.
A recent investigation by the European Food Safety Authority into the safety of green tea concluded that catechins from green tea drinks are "generally safe", but when taken as supplements catechin doses at or above 800mg per day "may pose health concerns". The EFSA could not identify a safe dose on the basis of available data and called for more research to be carried out.
The liver transplant saved Jim's life. But four years later he still has serious health problems including kidney disease that may require dialysis and a transplant in the future. He sees his liver and kidney doctors twice a year, and lives with chronic abdominal pain.
"My life before was pretty active. And now it's much more sedentary and I struggle with fatigue," he says.
Tips for taking supplements


Buy supplements from reputable suppliers - they should have gone through rigorous quality assurance.


Check if they have been tested in clinical trials with a cohort of people that is similar to them (comparable age, sex).


Look for warnings - for example, people with heart conditions would want to check the supplement is not toxic for the heart.


Be cautious about taking multiple supplements at the same time.


Stick within recommended doses.


The case has not been published in any Journal but has been reported by
BBC
.
Source : press release