Case of Dengue Fever presenting as Acute Pancreatitis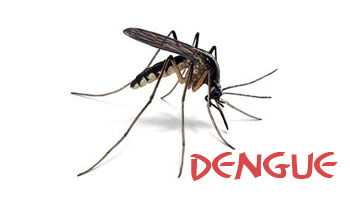 Dengue fever has many atypical presentations with acute pancreatitis being quite rare. Recognizing it early in the course of illness can lead to decreased morbidity and mortality.The case which appeared in the Journal of The Associations of Physicians of India describes an atypical and rare presentation of a patient having severe dengue which was complicated by acute pancreatitis.
The case reports a 25-year-old male patient resident of Bharatpur (Rajasthan, India) who got admitted in the hospital with chief complaints of fever for 3 days and abdominal pain for 2 days.
Fever was acute in onset, high grade, associated with chills, myalgia and headache without any rash, diurnal variation. One day later he developed abdominal pain, acute in onset, intensely severe, boring in character, localized to the upper abdomen and radiating to back. He was non-alcoholic with no past history of similar illness, diabetes, or hypertension.
Read Also: AIIMS Doctors report an unusual case of Afebrile Dengue
On examination, the patient was conscious, oriented, febrile (102.0 oF), normotensive (124/86 mm Hg), tachycardia (120 beats per minute) with normal abdominothoracic respiration (18 breathes per minute) without any pallor, icterus, cyanosis, lymphadenopathy or rash. On abdominal examination, there was diffuse tenderness, maximal in the epigastric region, without guarding or rigidity, with normal bowel sounds. Liver and spleen were not palpable.
Keeping a provisional diagnosis of acute febrile illness, case was further investigated. CBC on day 1 revealed hemoglobin 13.7g/dL (MCV-102 fL, MCH-34.9 pg, MCHC-34.3 g/dL), total leucocyte count 10,430 /cumm, platelet count 1.09 lacs/mL, hematocrit 40 %, total red blood cells 3.92 million/ cumm.
Dengue NS1 antigen was positive (IgG and IgM were negative), malaria antigen negative. His renal functions were normal (Urea- 17 mg/ dL, Creatinine 1.2 mg/dL, uric acid 4.5 mg/dL, Na-139, K-3.99, Cl- 108). Liver functions on day 1 were deranged- total bilirubin- 1.83 mg/dL (0.92 direct and 0.91 indirect), SGOT/PT-203/237 U/L, LDH- 1191, ALP- 91. Triglycerides were 131 mg/dL (normal), serum calcium- 7.5 mg/dL (low) and blood sugar 60 mg/dL. Serum amylase was 605 U/L and lipase was 1612 U/L (>3 times upper limit of normal). USG abdomen revealed mild ascitis, mild bilateral pleural effusion and bulky hypoechoic pancreas without any evidence of gallstones. All these results led us to a diagnosis of Primary Dengue Fever with dengue serositis with Acute Pancreatitis.
Patient was immediately started on 20 ml/kg bolus 0.9% NS followed by RL and 0.9% NS at a rate of 3 ml/ kg/hr. CRTS was done from day 1 to day 5. During the hospital stay, his TLC increased on day 2 to 16,600/cumm for which empiric antibiotic therapy was started and on day 8 it decreased to 9,200 /cumm; platelet count fell to 83000/mL on day 2 which subsequently increased to 2.8 lac/mL on day 8. On day 3, CECT abdomen was obtained which revealed diffusely bulky pancreas with heterogeneous attenuation and marked peripancreatic fat stranding without any evidence of necrosis. Laboratory Parameters gradually improved by day 8 with normal total bilirubin-0.8 mg/ dL, SGOT/PT-40/44, LDH-375, Serum Calcium-8.3 mg/dL, Blood Sugar- 110 mg/dL, Amylase-205, Lipase-89.
Read Also:
Vitamin B12 deficiency linked to severe thrombocytopenia in Dengue
Dengue fever can have 3 phases -febrile, critical and recovery. Critical phase is characterized by tachycardia, hypotension, organ failure, acidosis, DIC, thrombocytopenia, etc.
The patient discussed in the case went into critical phase as he had tachycardia, thrombocytopenia, deranged liver functions, acute pancreatitis, and septicemia. He finally recovered from that phase over a period of 8 days of hospital stay. As the patient improved clinically by day 8, low-fat diet was started and the patient was discharged in a stable condition on day 10.
For reference log on to http://www.japi.org/october_2018/cs1.html
Source : With inputs from Journal of The Associations of Physicians of India